ZCS Board Meeting
June 11, 2018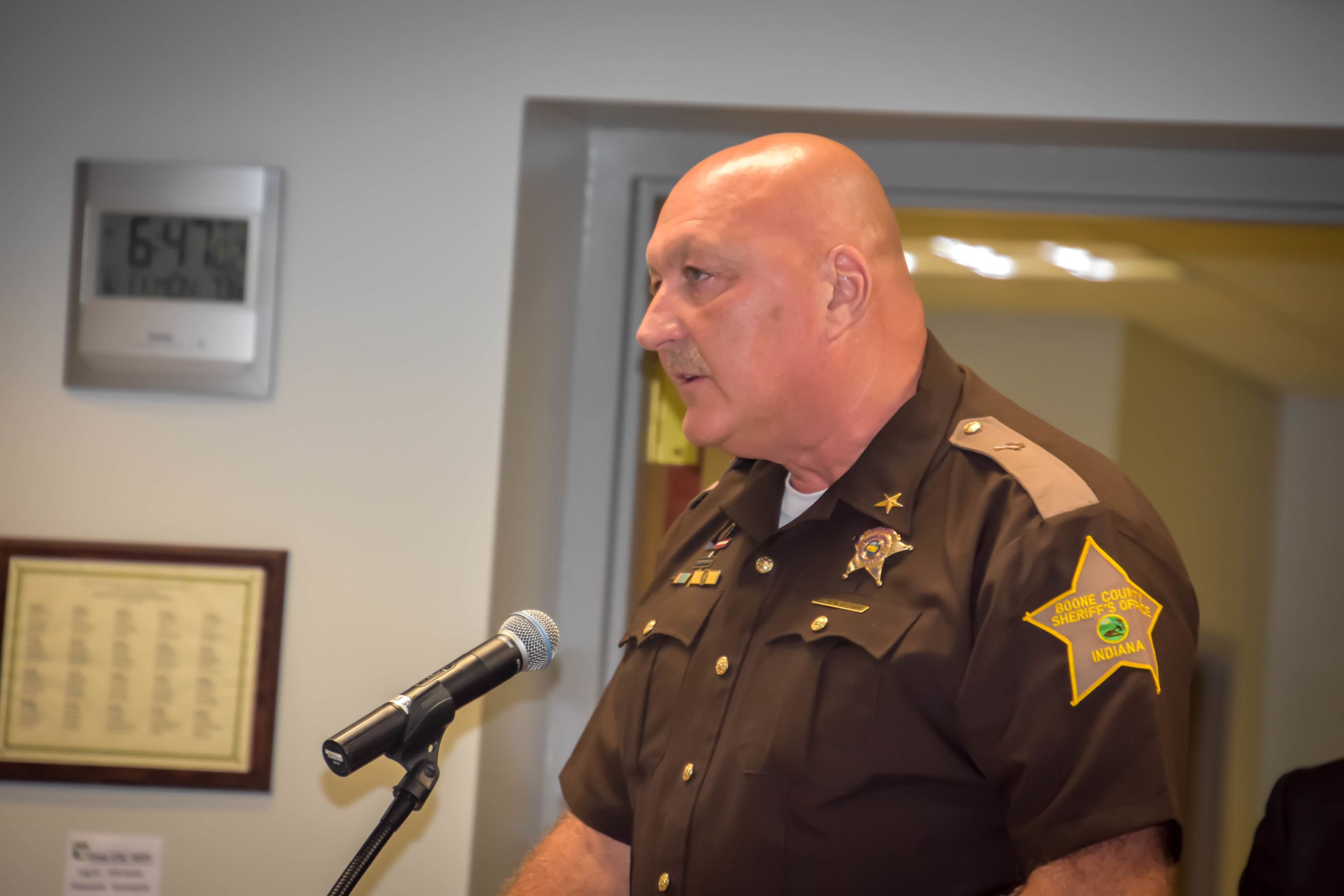 "We will do all we can to keep children safe."
ZIONSVILLE,INDIANA - The Zionsville Community Schools Board of Trustees met on Monday evening for the regular monthly meeting. 
School safety was at the forefront of the meeting. "We will do all we can to keep children safe," said Robert Knox, Chief of the Zionsville Police Department. The meeting was well attended by local authorities who support the schools in finding ways to ensure school safety.  Those who attended were; Zionsville Police Chief Rob Knox, Zionsville Police Captain Robert Musgrave, Boone County Sheriff Mike Nielsen, BCSO Major Tony Harris, Zionsville Mayor Tim Haak, and Tom Santelli, Elise Nieshalla, and Steve Jacob of the Boone County Council.
Superintendent Dr. Scott Robison indicated that the ZCS multi-pronged approach to school safety can be well defined by two categories:1) human strategies of development, intervention, and systemic threat mitigation and 2) technological/strategic systems, devices, practices, and staffing to include armed police officers.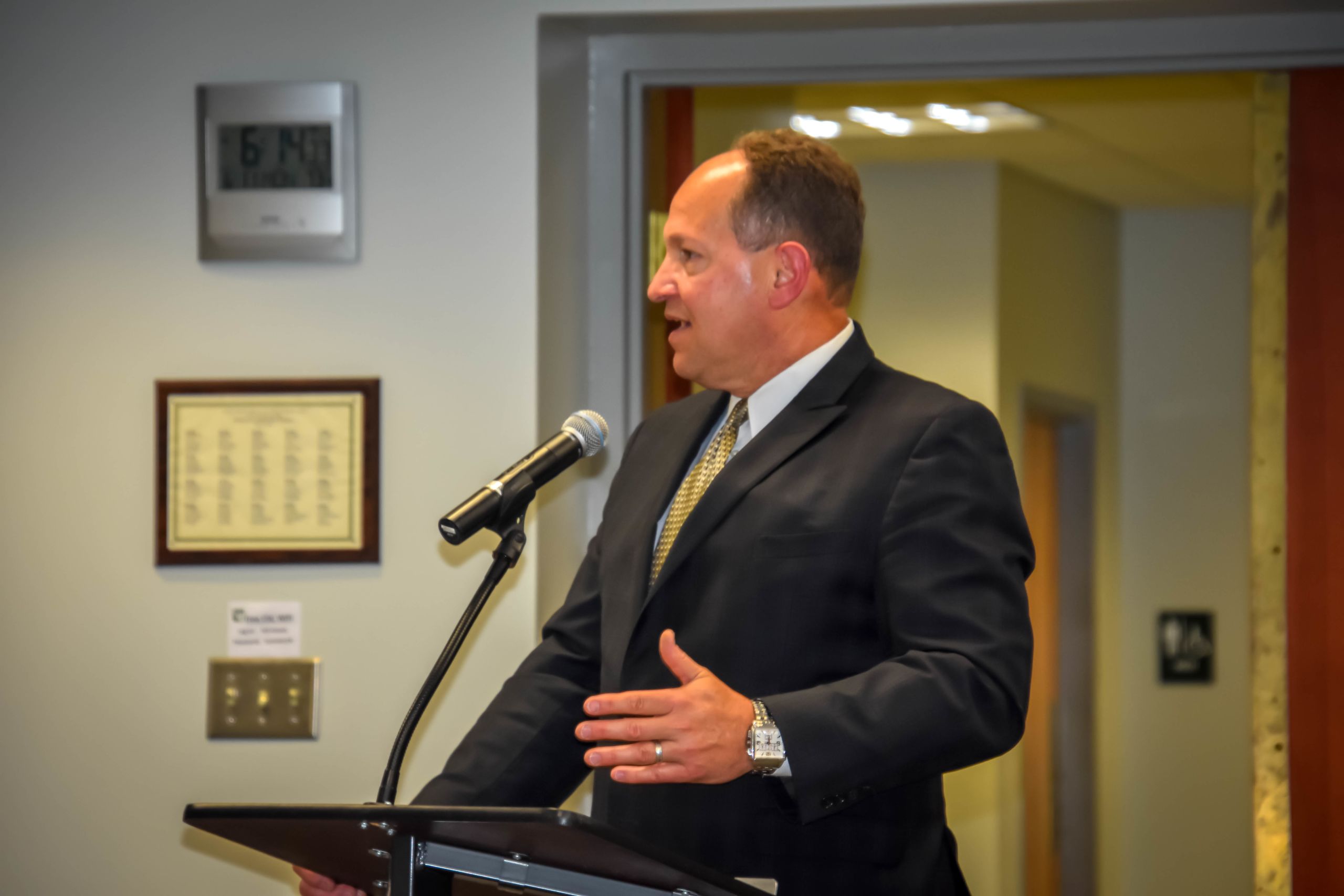 Dr. Robison introduces a new district enterprise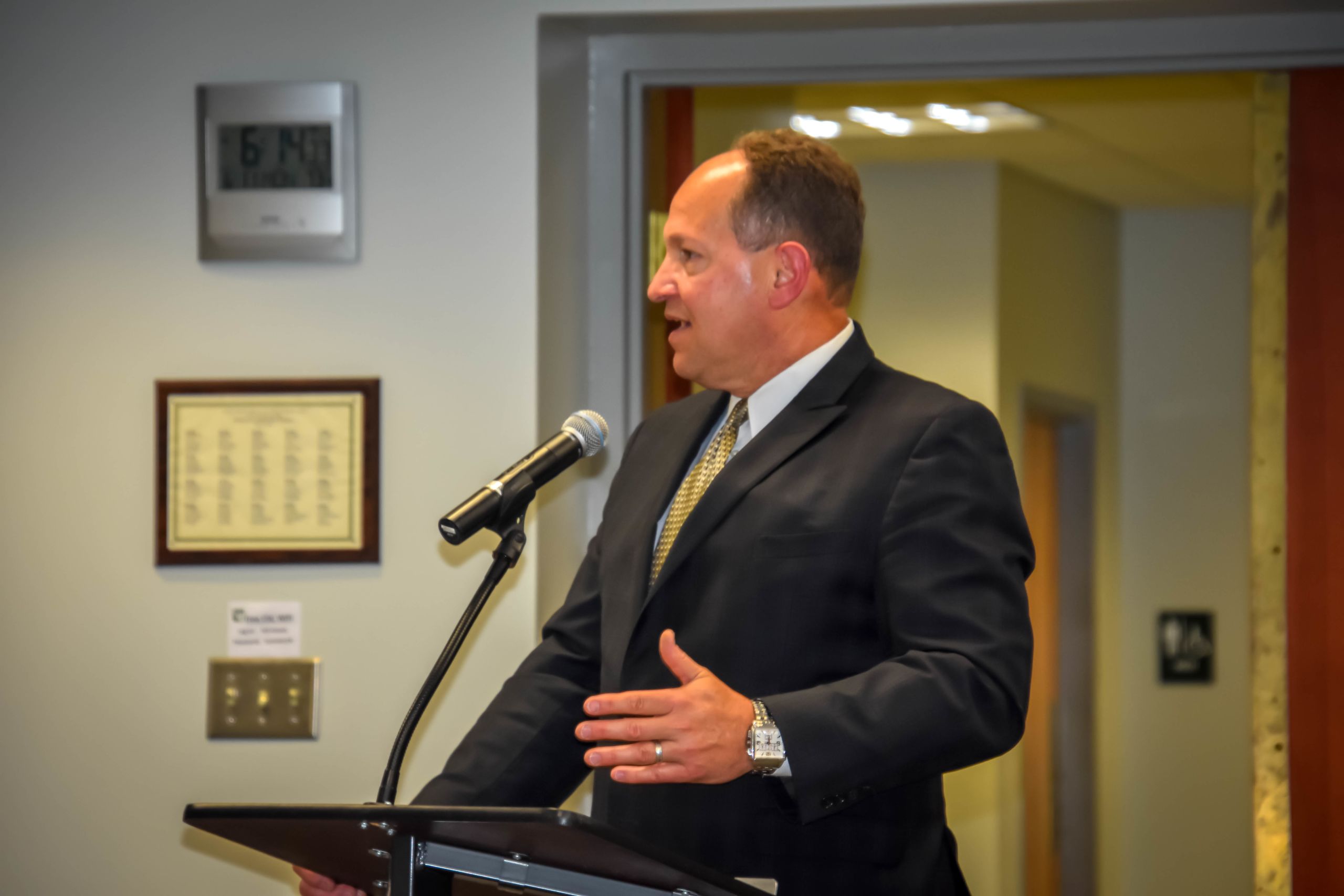 Dynamic Student Services Team (DSST)
Robison introduced leaders of a new enterprise known as the Dynamic Student Services Team (DSST). Director of Student Services Maggie Ioannacci and Behavioral Intervention Practitioner Dabney Frothingham will co-lead the DSST. Other team members will include Director of Unified Student Services Casey Allen, Neuropsychologist Dr. Amanda Slonaker and Chief Operations Officer Rebecca Coffman.
Frothingham and Ioannacci presented about the DSST, an outgrowth of the Strong in Every Way initiative that focuses on three important domains key to students' development as they come of age. The overarching story and aim put in play by these leaders is a team that will bring supports to bear in combating anxiety, unhealthy stress, mental wellness issues, and helping students cope with familial dysfunctions and other disconnects with typical social-emotional development.
"This is an integrated approach," said Mrs. Ioanacci. She emphasized that student experiences both inside and outside of school interconnect, and the goal is to support, build and create connections, assets and resources and cultural understandings to enhance overall student growth in Zionsville Community Schools. The team is working to create capacity in all areas for teachers, counselors, families and students. A three-tiered support approach to mental health will focus on individual academic and behavioral support, a better understanding of the resources students need, and how such wraparound services can be offered. This approach will also connect parents with additional community resources. The DSST team uncovered that there has been a 21 percent increase in mental health referrals year over year, and the goal is for this team to provide another resource for early intervention with the aim to lower the escalating incidence of immediate crises cases by installing an intermediate level of supports.
President Jane Burgess thanked Mrs. Ioanacci and Mrs. Frothingham. She said, "this human development approach to fostering systemic student safety is a game changer for us. Thank you for planning to be at the forefront of this new, detailed focus on the essential aspect of school safety that actually has the power to pre-empt bad things from happening in our schools and in the lives of many of our students."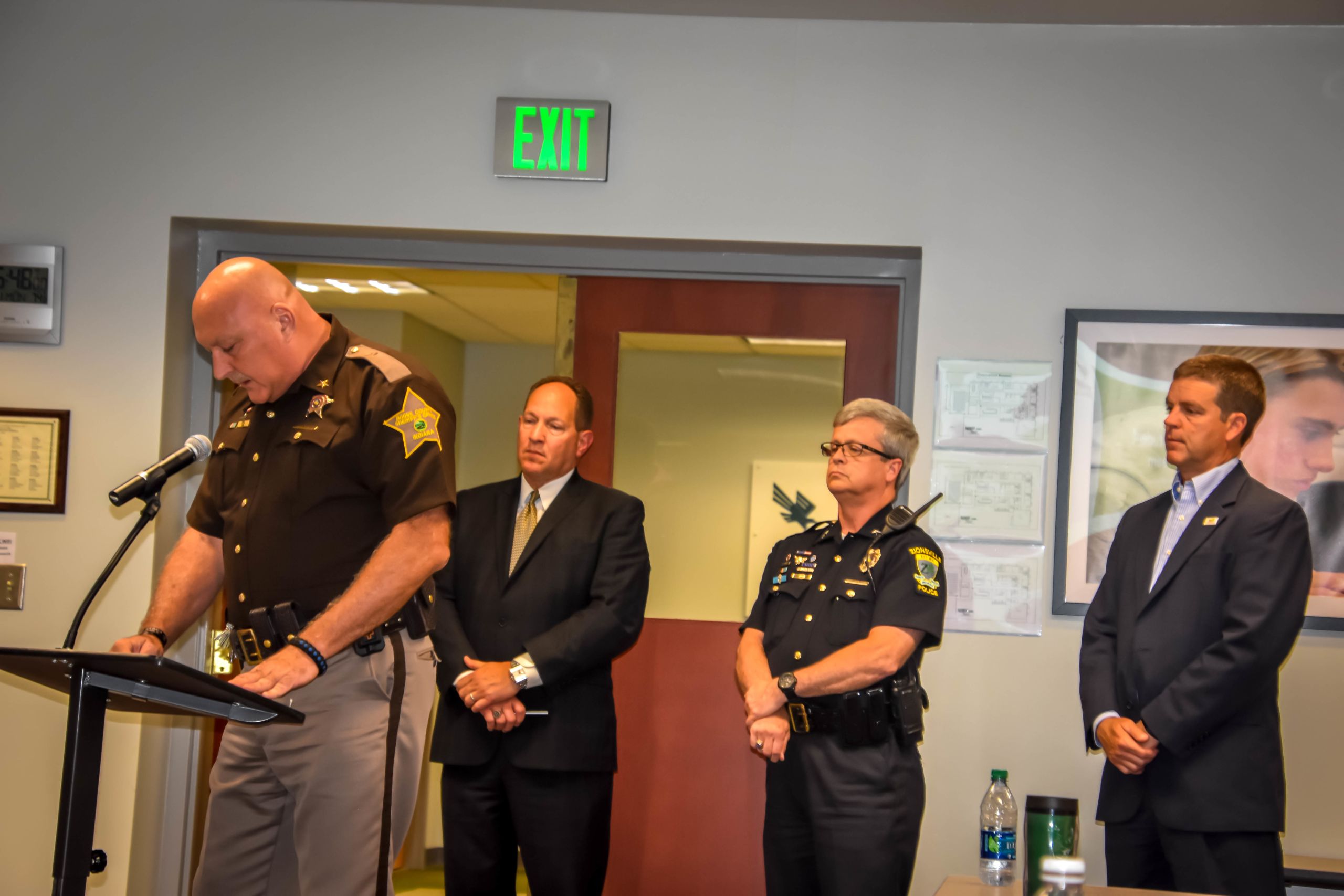 Local Law Enforcement and Mayor Haak present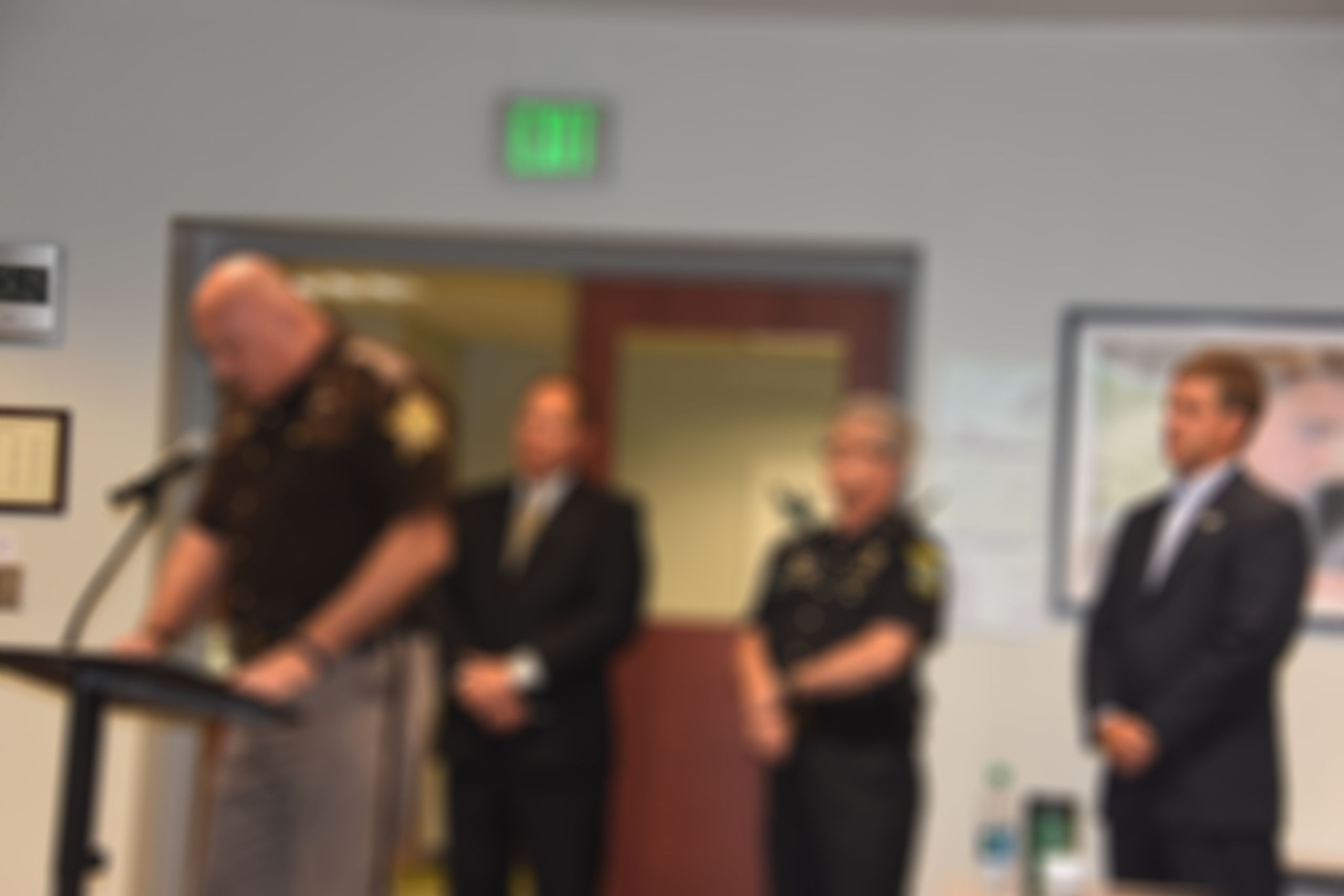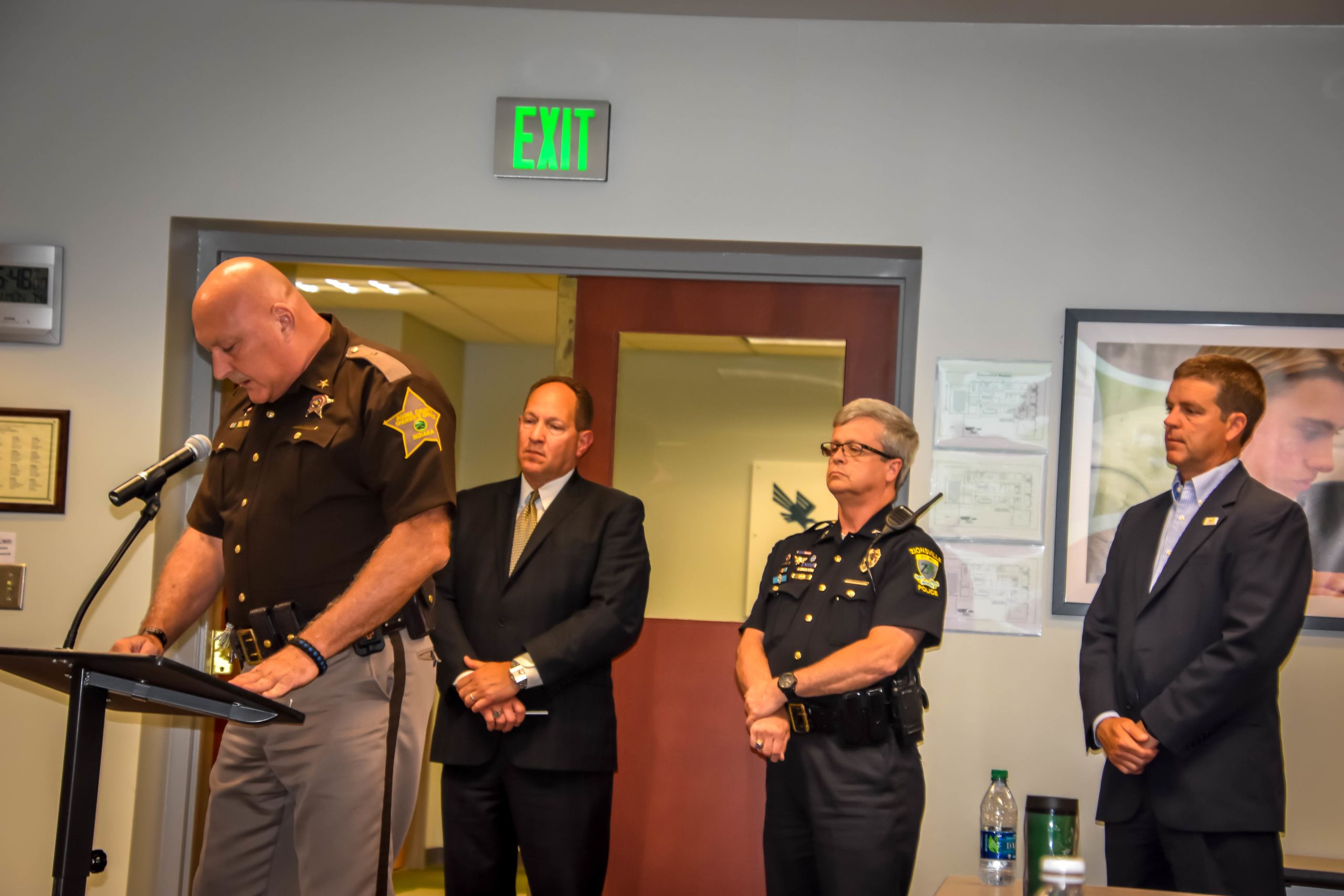 "We will do all we can to keep children safe."
ZCS Superintendent Scott Robison introduced law enforcement leaders Nielsen and Knox, as well as Zionsville Mayor Tim Haak. They partnered in announcing that all schools in ZCS will have at least one armed, uniformed police officer beginning in August of the 2018-2019 school year.
Dr. Robison reported that board members have been meeting with law enforcement partners regularly since 2012."Our capabilities have evolved since then on both technological and staffing fronts, and we continue to study, train, and vet technologies and strategies that can help elevate student and staff safety," said Dr. Robison.
Boone County Sheriff Mike Nielsen addressed the board. He said that the Noblesville school shooting hit way too close to home, and while the action being taken at the ZCS meeting is not a new initiative, it is an expansion and will significantly add to the presence of armed police in the schools.  He stressed that safety continues to be a top priority for both law enforcement and school district officials. Everyone in attendance agreed that there is no price on school safety.
Sheriff Nielsen said that he is working with Chief Knox on the district's ALICE (Alert, Lockdown, Inform, Counter Evacuate) procedures. Noblesville uses the same safety strategy, and Officer Nielsen said Noblesville Schools did a great job executing their plan. Officer Nielsen reassured board members that while funding is a challenge, we will work together to implement the new safety measure.
President of the Boone County Council Steve Jacob echoed the commitment to funding additional safety measures in Zionsville Community Schools. "Funding is an issue, but I have said it many times, if you don't have safety, nothing else matters."  
Mr. Jacob emphasized that this is not an emotional response. He said this enhancement to safety is something that has been in progress for about a year.
Mayor Haak was in attendance and reiterated that the safety initiative has been an ongoing process. He said he would ensure the additional security measures happen.
Board President Jane Burgess thanked law enforcement. "On behalf of the Board of Trustees, once again I am pleased to share our gratitude for area law enforcement leaders. Your focus upon safety for our students and employees is a remarkable asset that pays dividends literally every day our schools are in session—and broadly speaking—every minute of every other day, too. Thank you," said Mrs. Burgess.
To conclude the safety portion of the board meeting, Dr. Robison announced that Chad Smith would be returning to Zionsville Community Schools to serve as the district's safety specialist and energy manager. Mr. Smith has significant expertise in school safety training. He will begin July 1.  (Chad Smith was the Principal of Pleasant View Elementary School from 2007-2017. He left last spring to become the Headmaster at Bethesda Christian School.)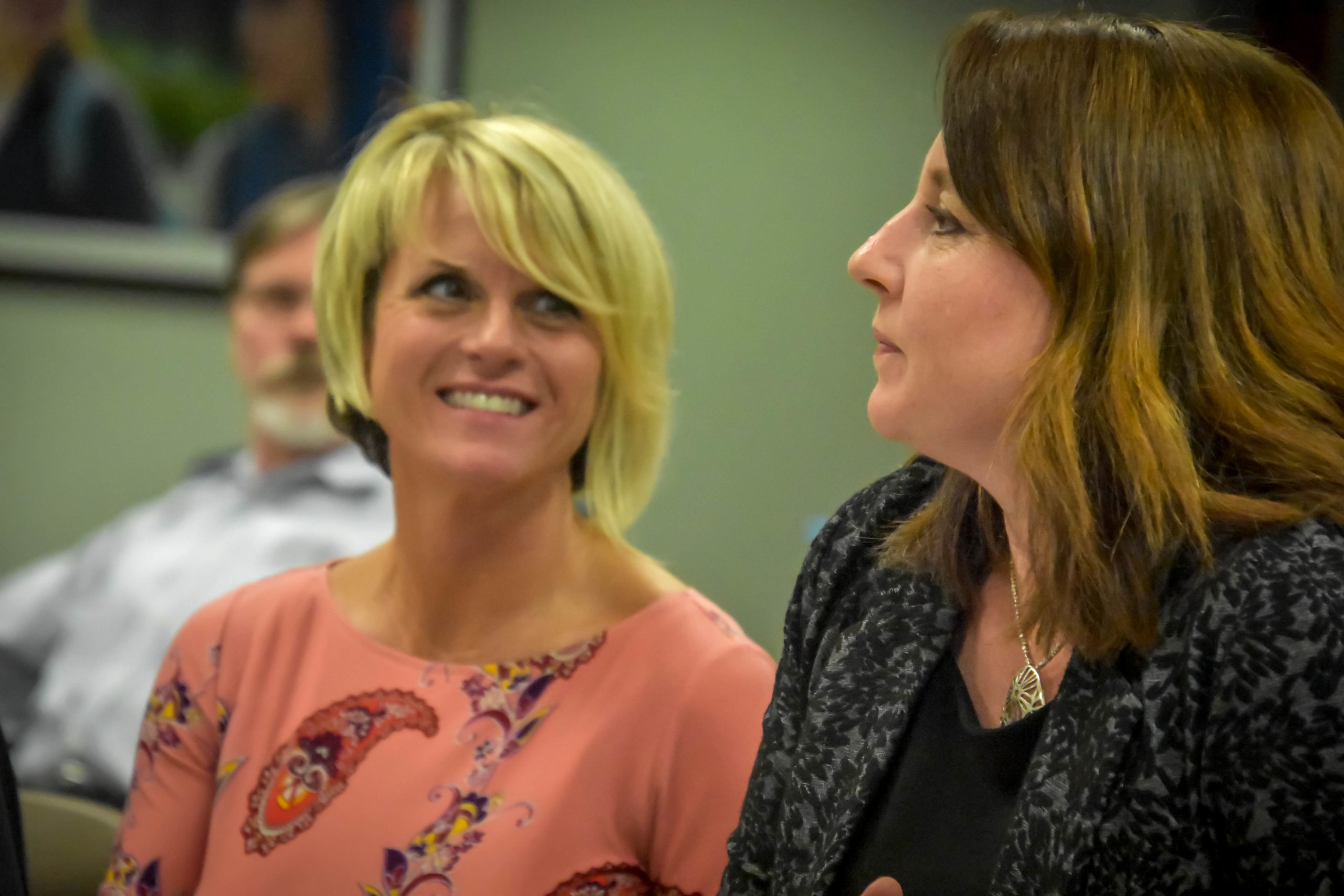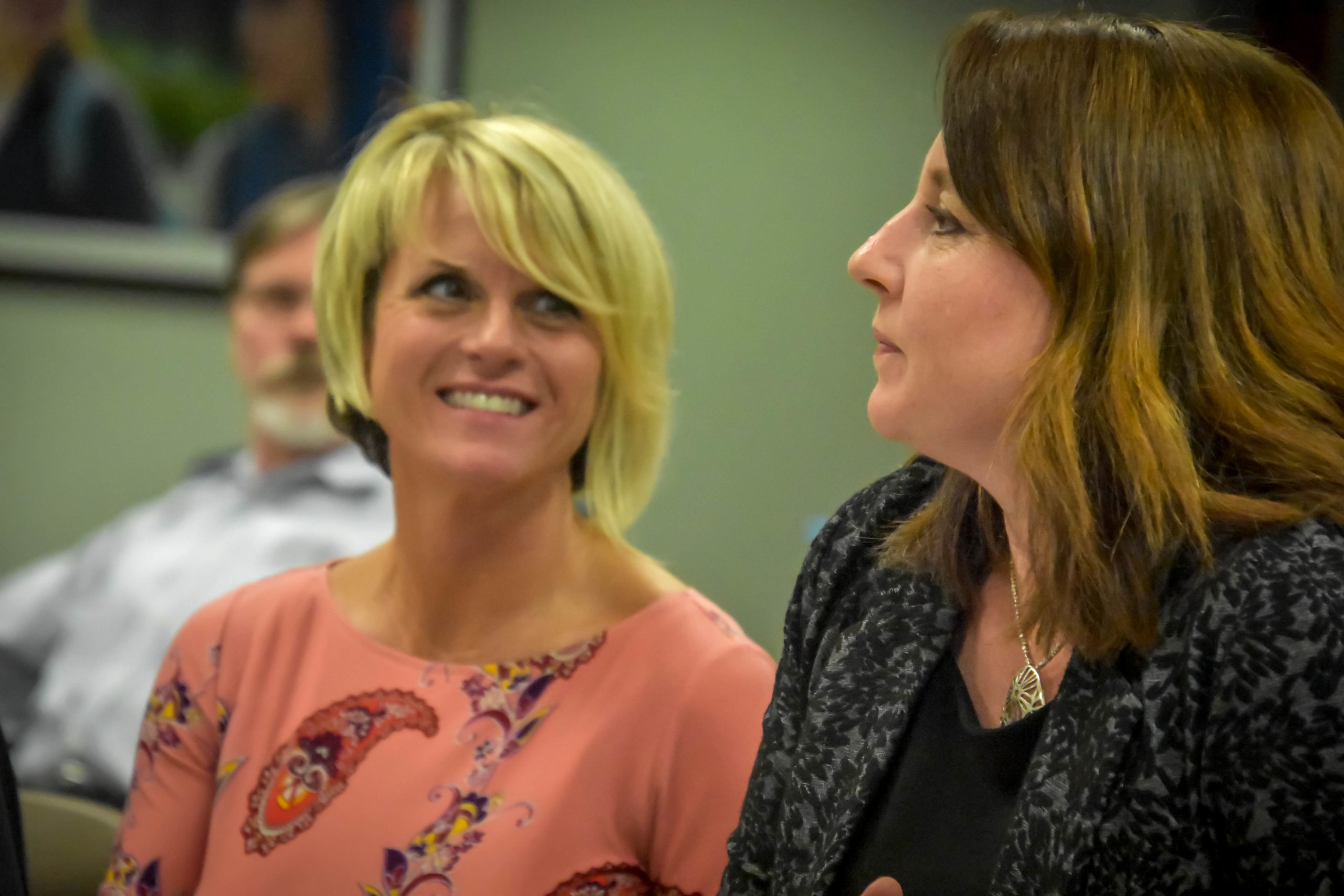 New Assistant Principal of PVE Introduced
In other personnel news, Dr. Robison introduced Mrs. Jodi Morrow who will serve as the new assistant principal of Pleasant View Elementary School for the 2018-2019 school year.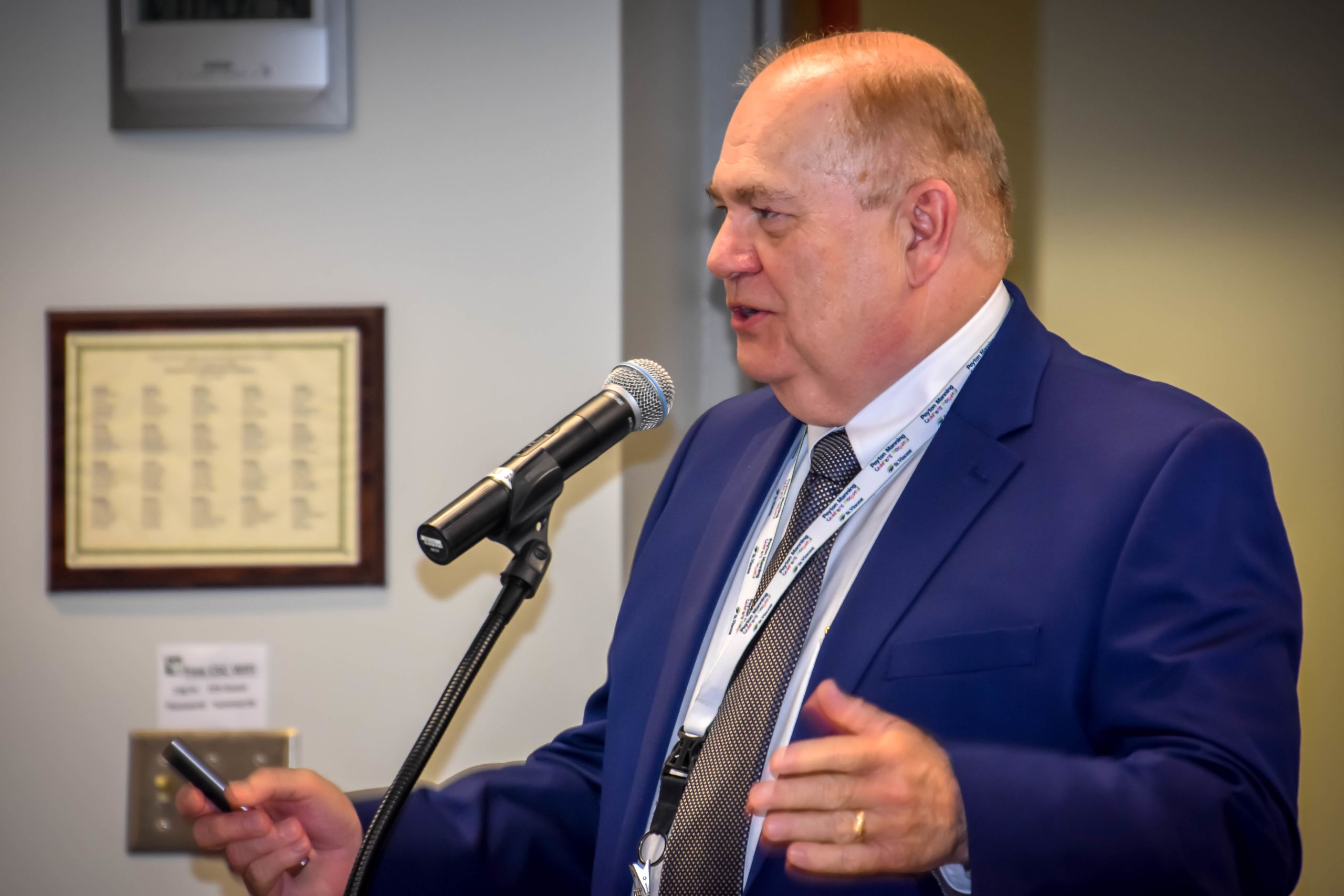 Chief Financial Officer
Mike Shafer Addresses Board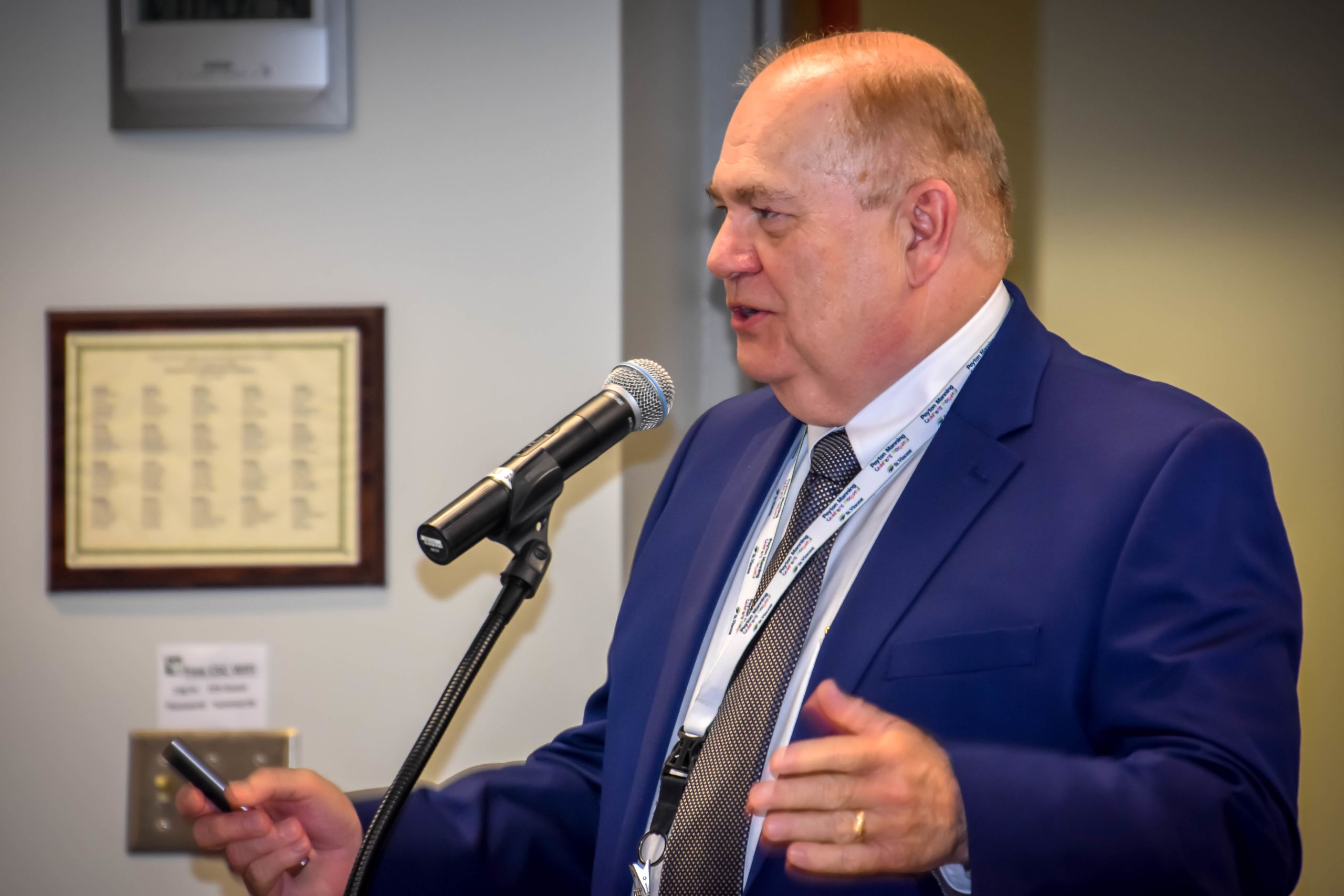 Mr. Shafer presents about district's work with the Indiana Business Research Center (IBRC)
Chief Financial Officer Mike Shafer presented about the district's work with the Indiana Business Research Center (IBRC) to project district enrollment. He focused specifically upon IBRC tools and enrollment predictions that can help the Board of Trustees determine the need and timeline for school additions and/or whole new facilities. Mr. Shafer spoke of a tool that will assist in looking at historical enrollment data to determine coefficients useful in calculating the number of new students from new homes in a given price range and area within the district. This holds promise for supplying the best possible enrollment predictions to planning and zoning authorities when they are considering the impact of a proposed housing addition or other development on our schools.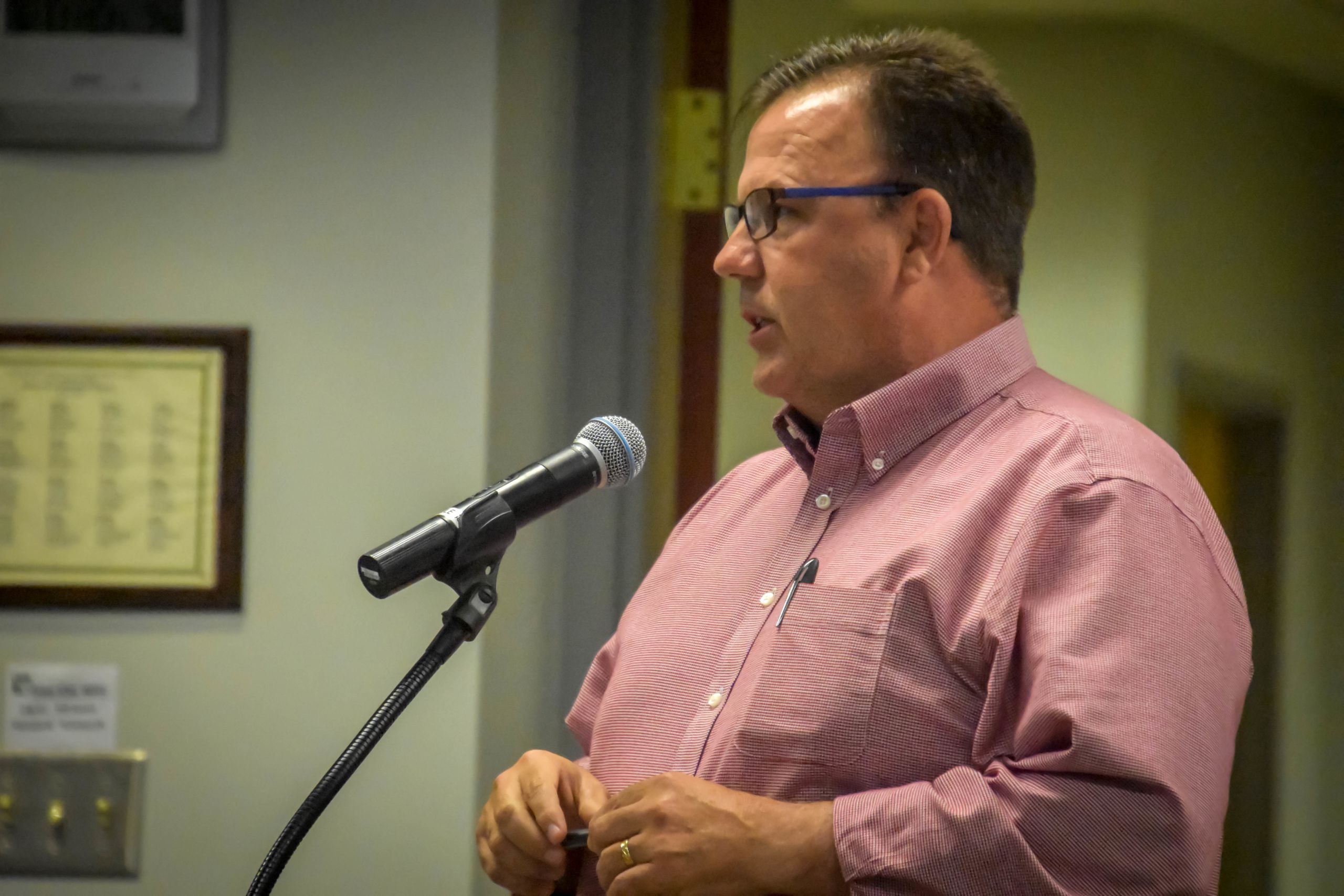 ZCHS Principal Tim East talks about the graduating class of 2017-2018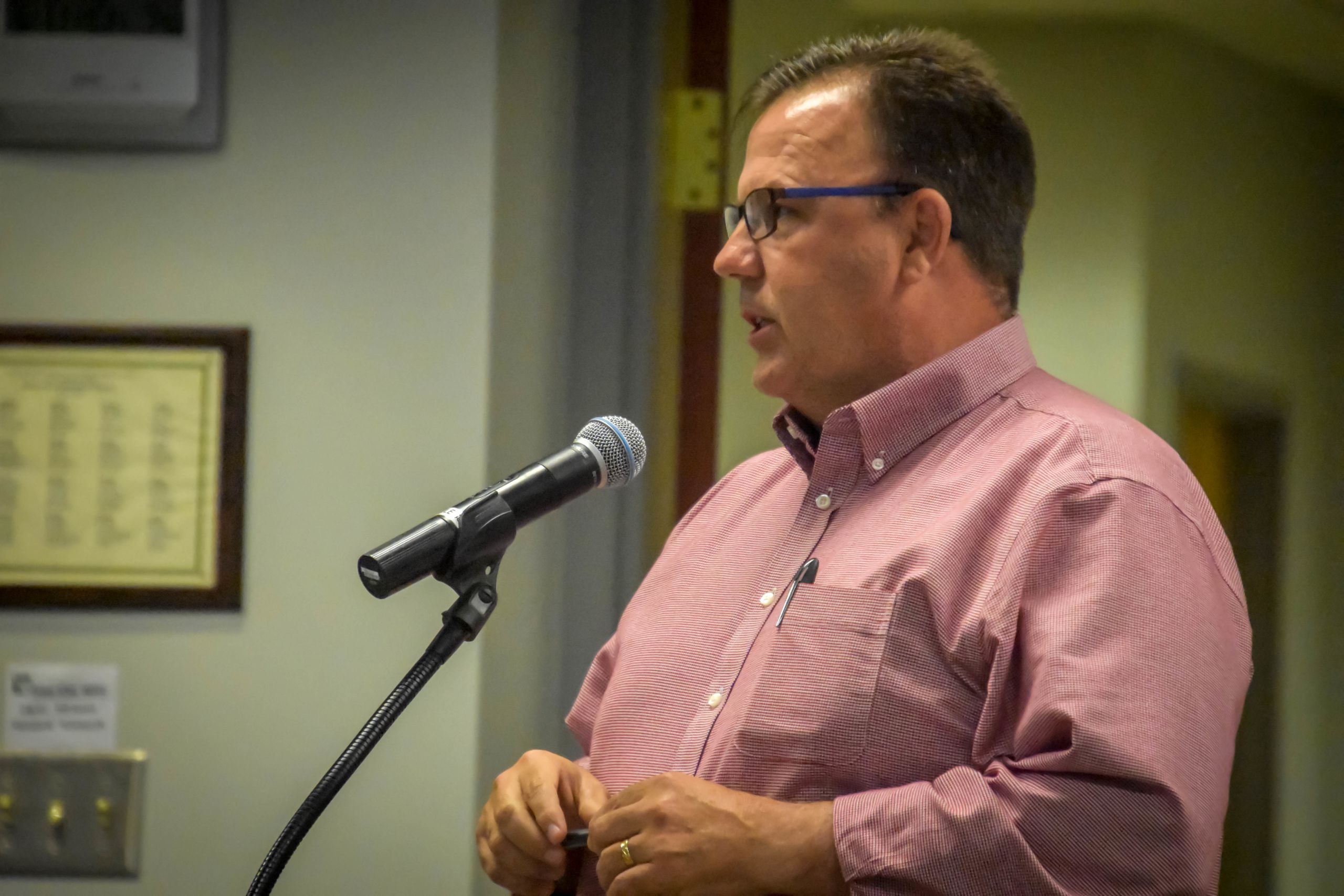 ZCHS Principal Tim East addresses the Board
ZCHS Principal Tim East gave an overview of the accomplishments of the 2017-2018 graduating class. He stressed that the successes of this year's graduates are possible because of the fine work of everyone from the primary grades all the way to graduation. He highlighted the new student schedule that will start in August. Students will have extended class periods on Wednesdays allowing for mentoring time with staff and other students.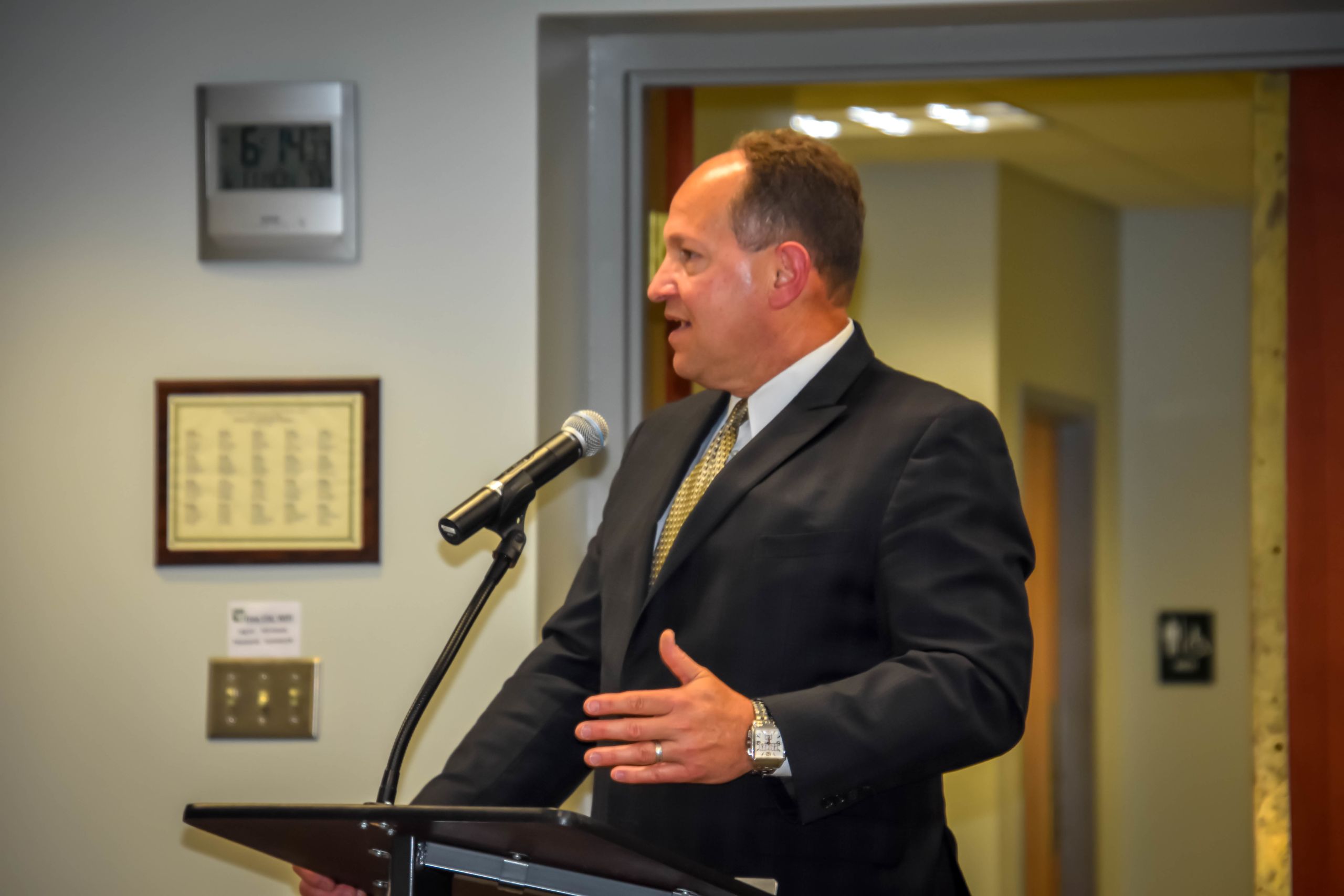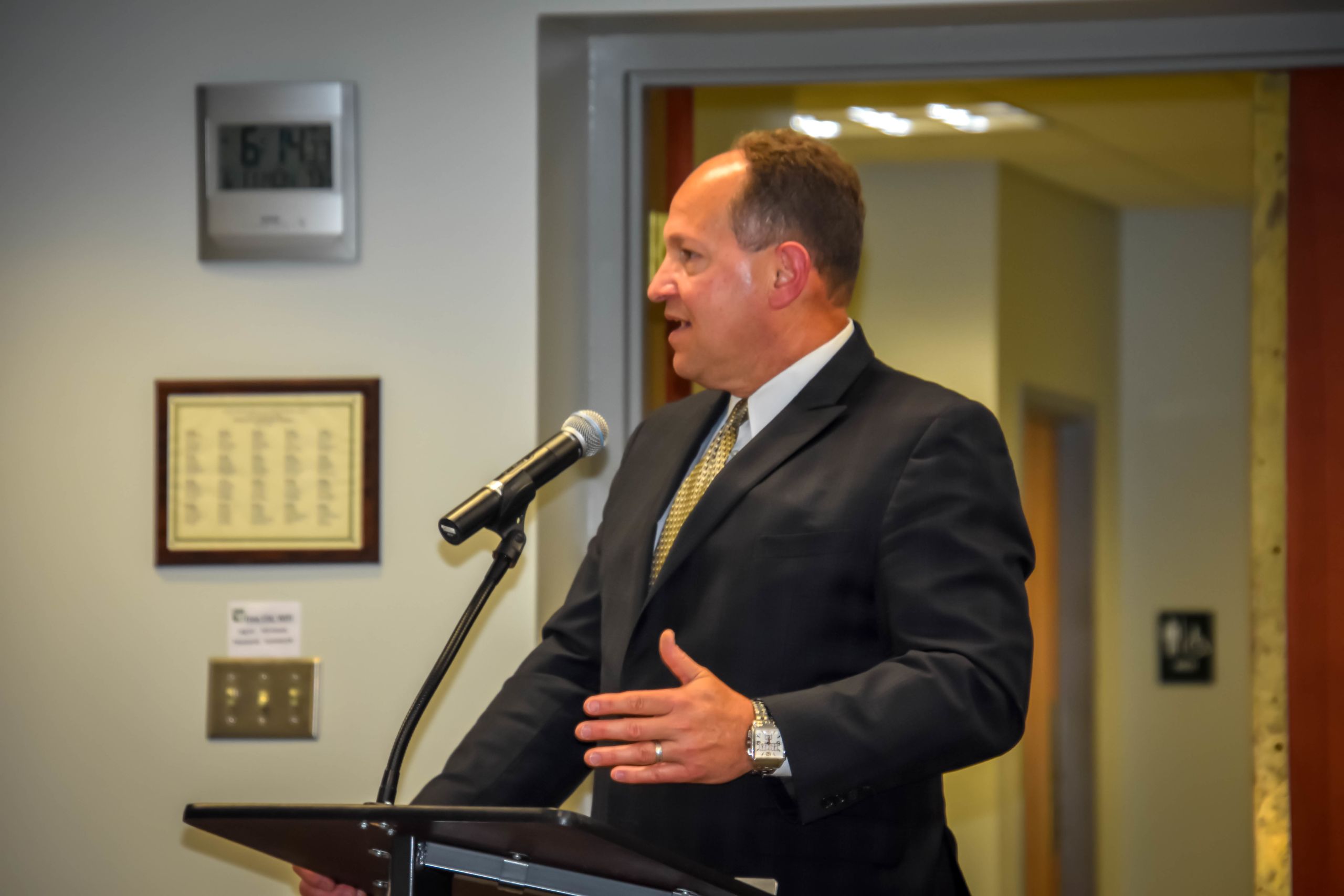 Policy
In Old Business, two policy revisions were approved.  The policy on early-entrance to Kindergarten was revised to reflect the new state law that does not allow funding for students who enter Kindergarten with fifth birthdays that land on or after August 1. Students will no longer be able to enter Kindergarten early. The second policy adopted by the board regarded wellness.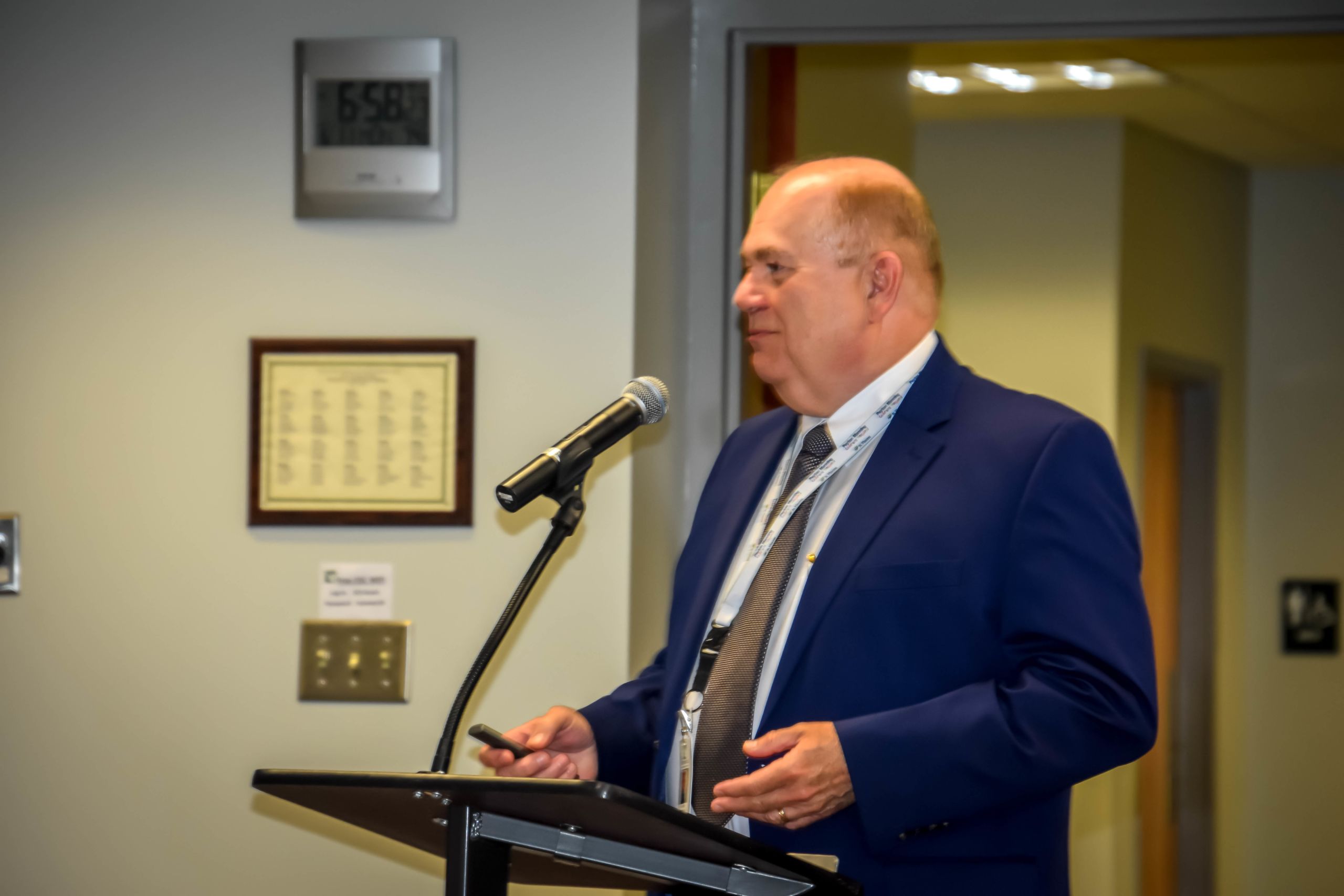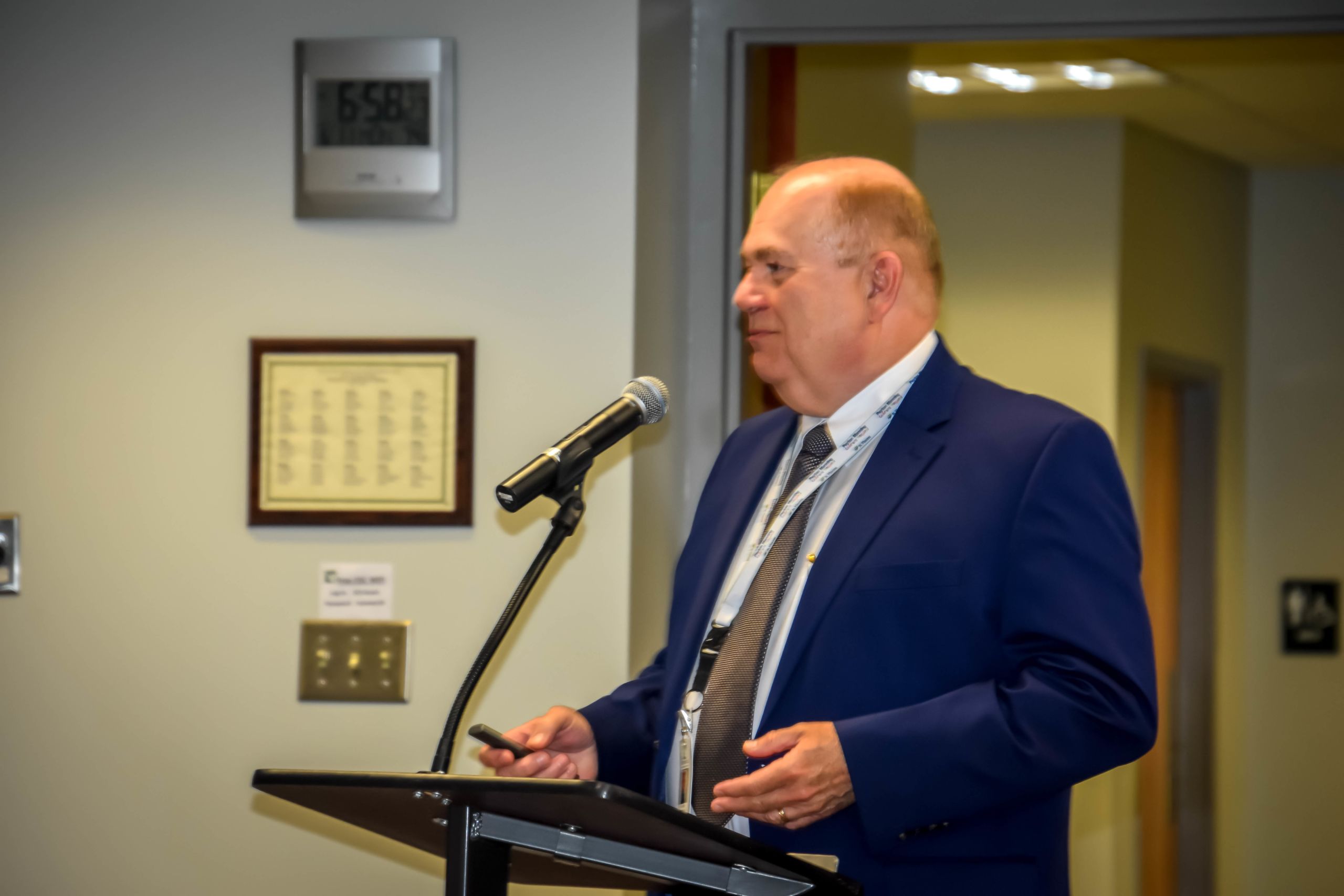 School Lunch Prices
Mr. Shafer presented the 2018-2019 school lunch prices. Lunch prices will be increased by 15 cents next year as a direct result of the federal government's mandate. He also informed the board of the district's difficulty in hiring sufficient staff people to run ZCS Food Services. With a 23 percent vacancy rate, he proposed that the schools use the revenue we gain through the increased lunch prices to cover a raise in the base rate for hiring food service employees. The board was in overwhelming support of this recommendation.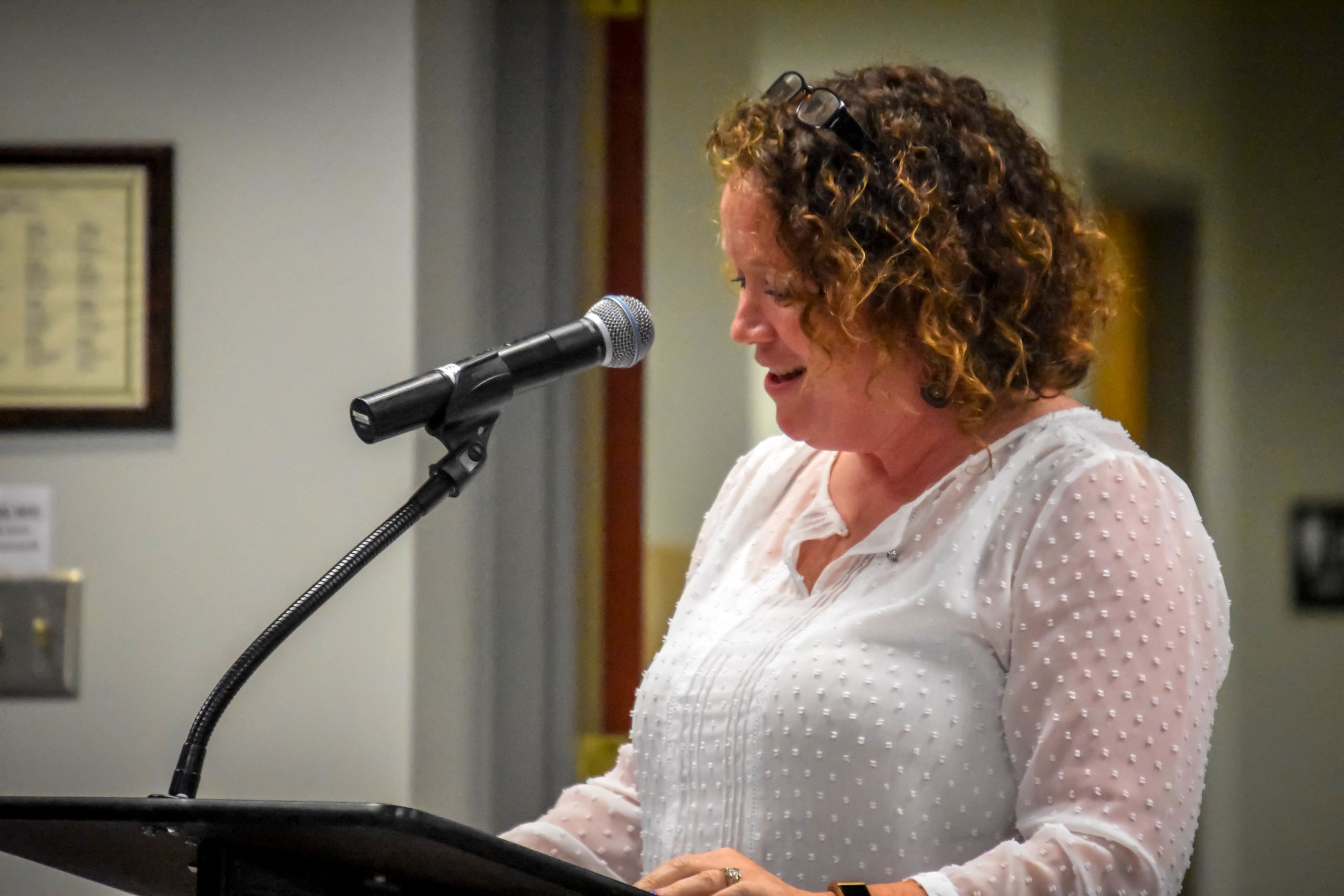 Chief Academic Officer
Kris Devereaux presents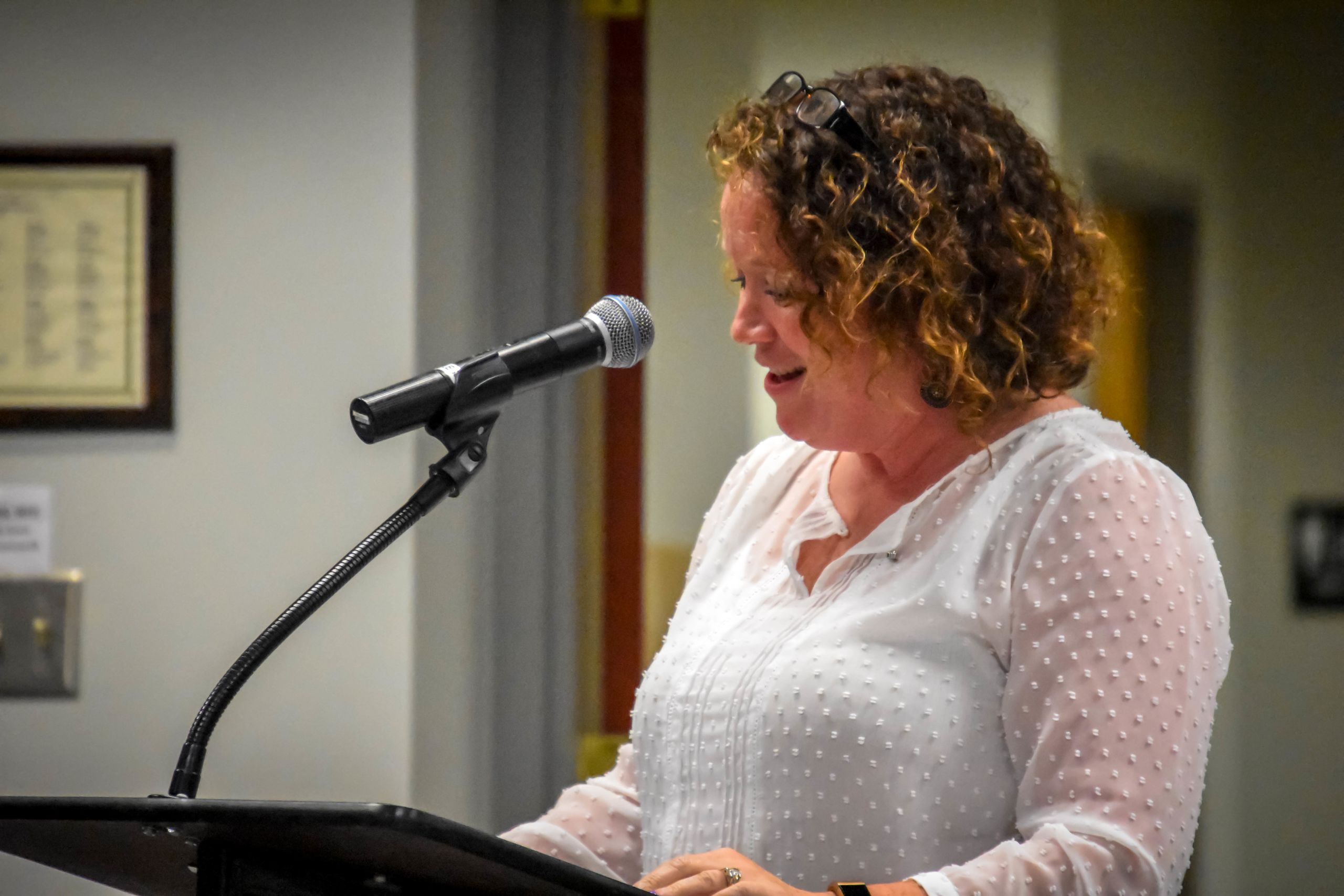 Chief Academic Officer Kris Devereaux presents to the Board
Chief Academic Officer Kris Devereax presented and received approval for textbook rental and fees, laptop rental repair fees, and an adoption of instructional materials.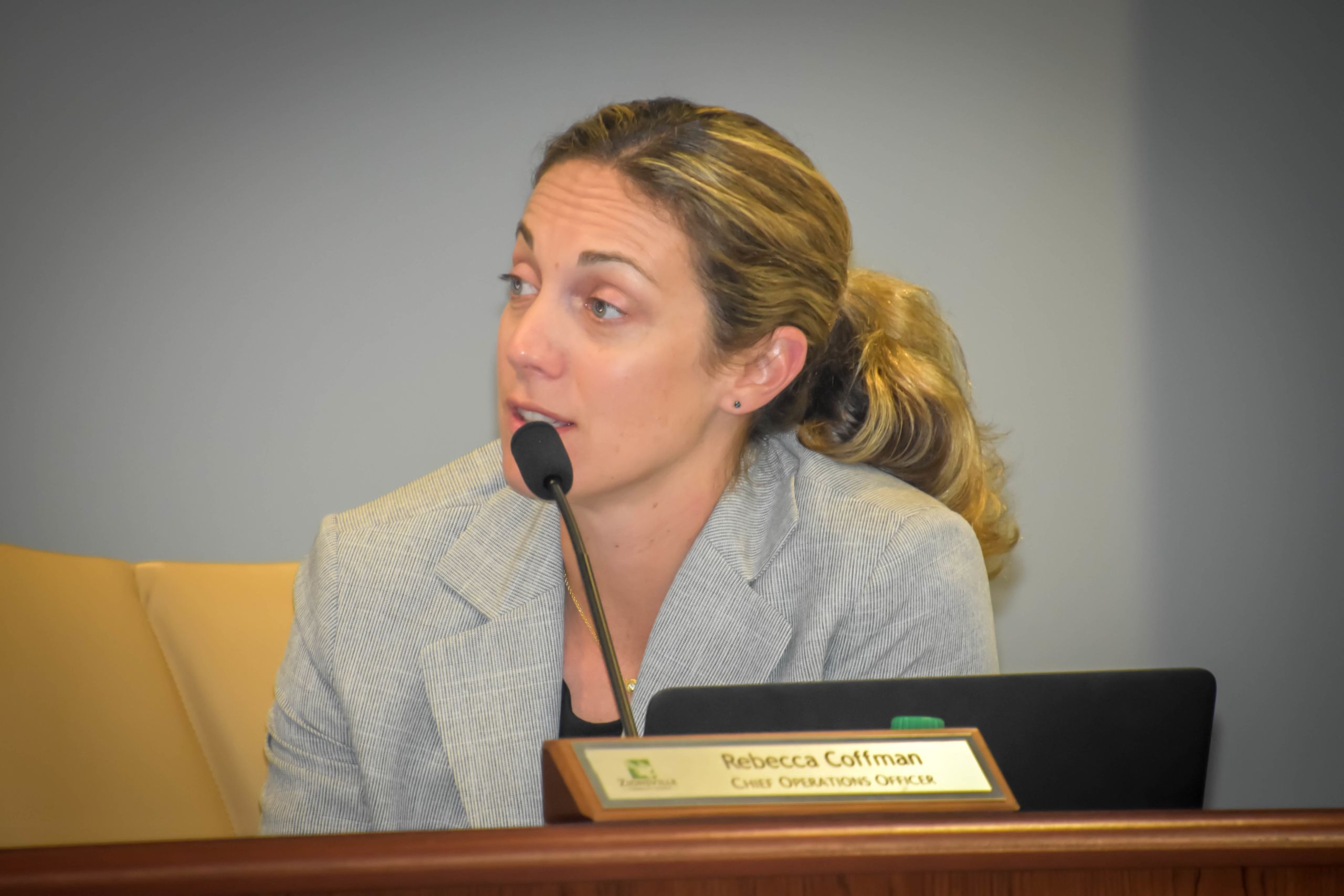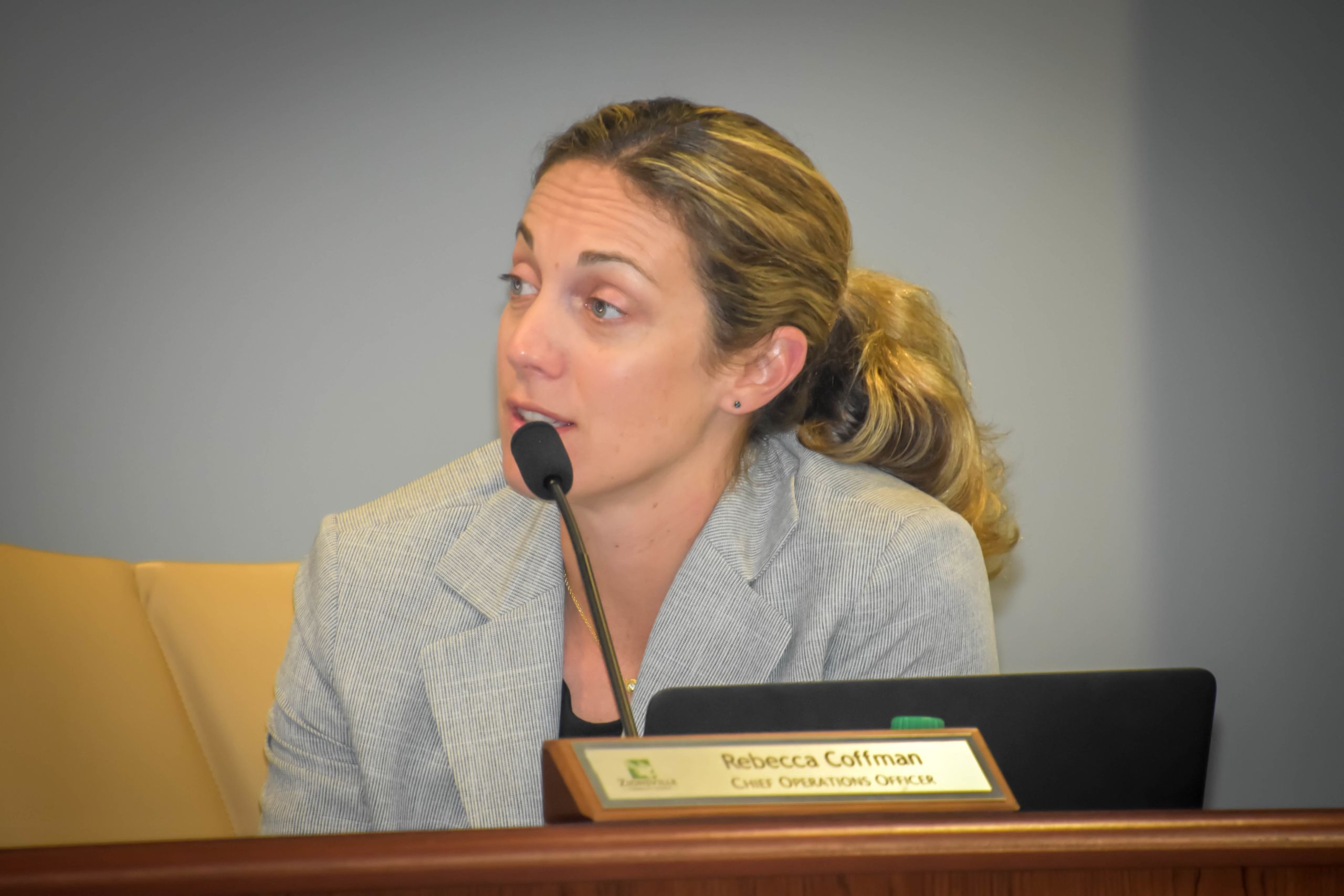 The board authorized a purchase of school furniture for Boone Meadow Elementary School.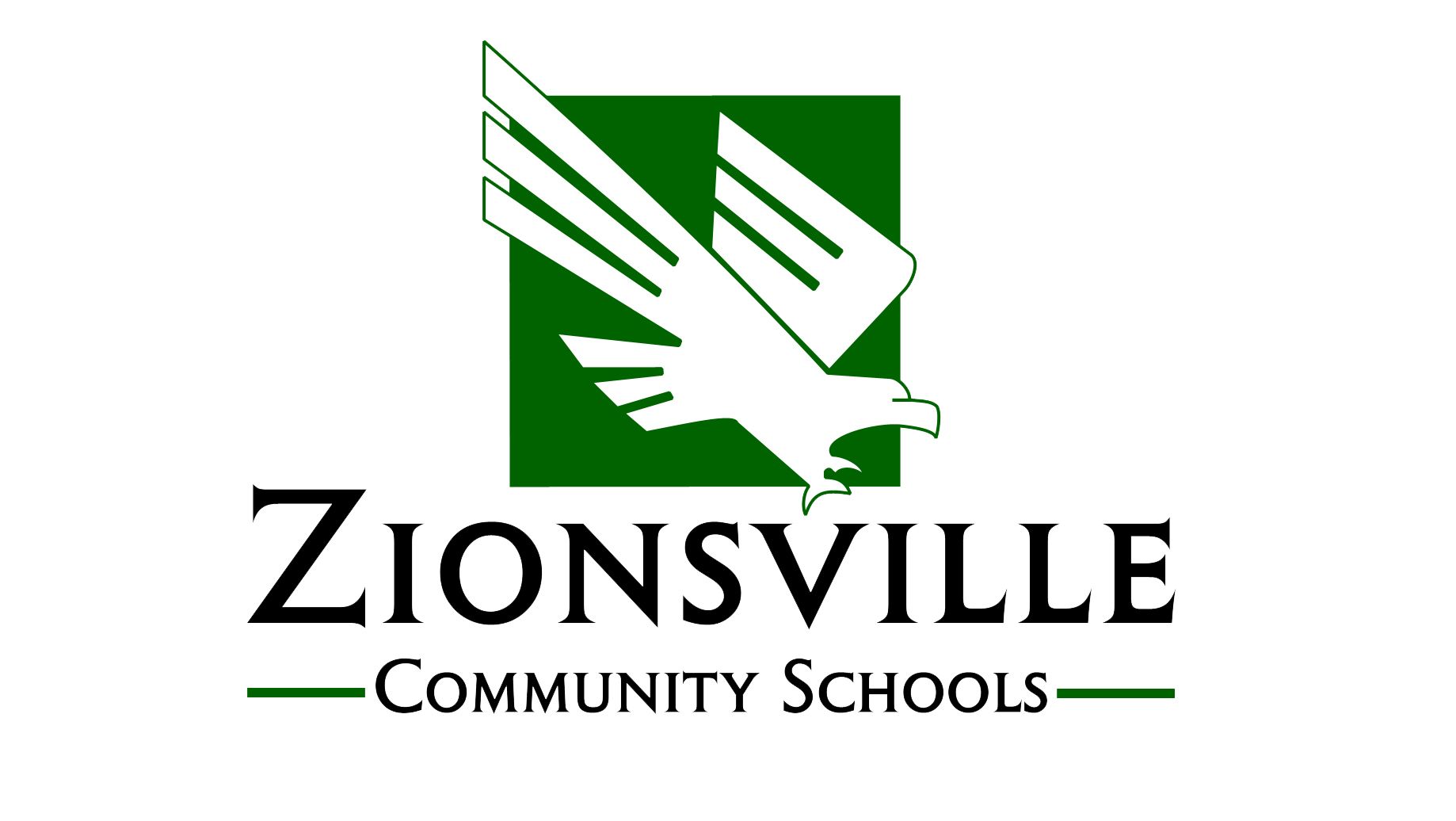 The next regular monthly board meeting will be held on July 9, 2018 in the ZCS Educational Service Center.