March Board Meeting
Community Forum Meetings Continue as ZCS Addresses Enrollment Growth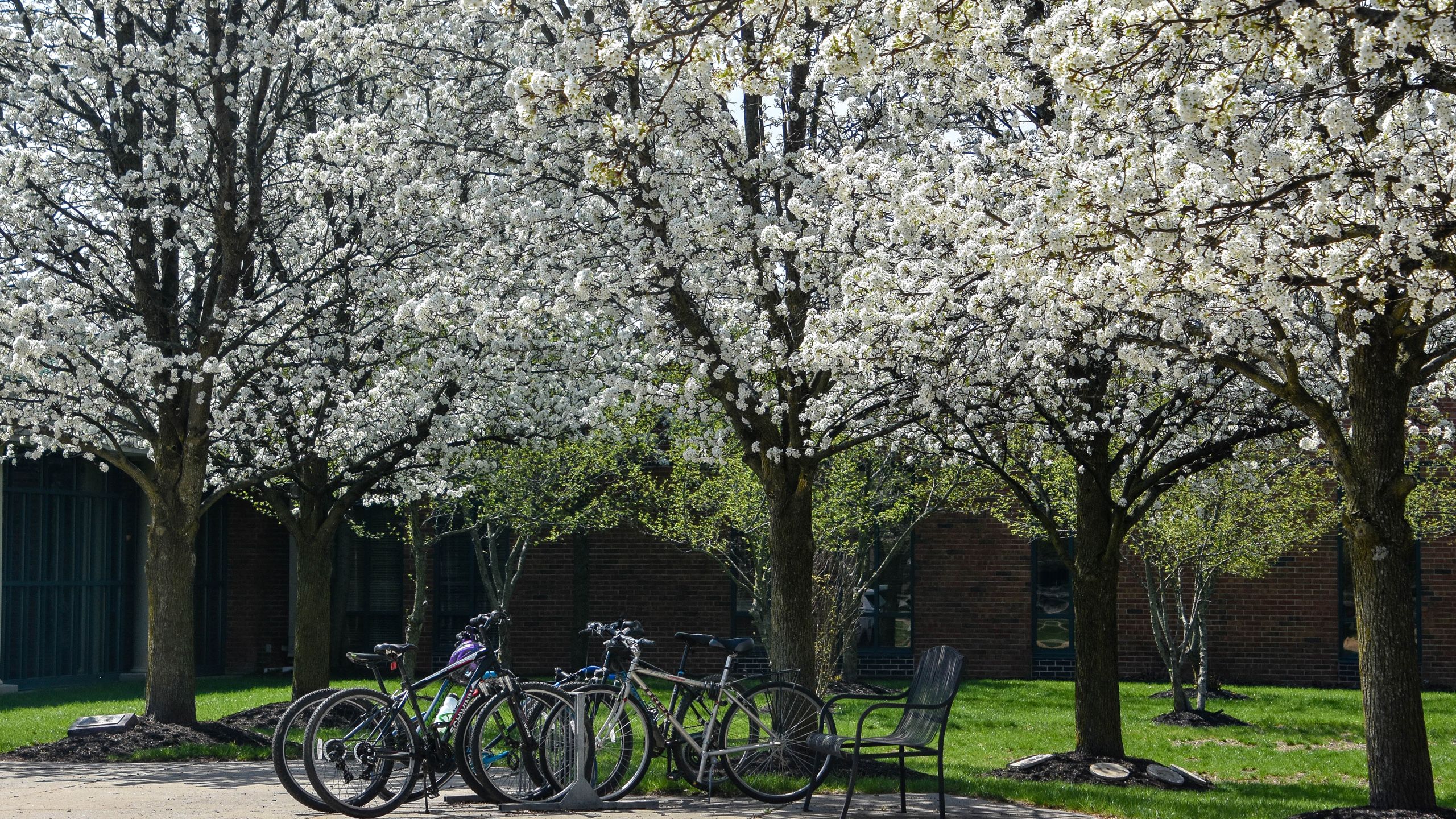 Community Forum Meetings Continue as ZCS Addresses Enrollment Growth
Enrollment continues to rise in the Zionsville Community Schools, and the district's leadership team continues to share, listen, and answer questions in community forum events.
The Indiana Business Research Center (IBRC) predicts that the district will grow by more than 200 students a year for the next ten years. Using the IBRC's research-driven enrollment projections and a proposed comprehensive facility capacity study, district officials have forecast that elementary school capacities will be outstripped by 2022. An addition at the high school, a four classroom gain at Boone Meadow, and various other facility projects are among the data points shared during recent and upcoming parent and community forum events.
Eagle and Union Townships are growing rapidly. The school district has no input over land use or zoning in Zionsville or Whitestown. "We are a public school district charged with educating the students who live within our boundaries," said ZCS Superintendent Scott Robison. "We have studied our enrollment growth and facility capacities well, and we have a fiscally sound plan that, if approved by the board of trustees and voters, would  maintain a stable tax rate and allow for a single round of redistricting in the winter of 2022.
School district officials have been holding parent forum meetings to talk about future planning. If school or community members have not yet attended a session, there are several remaining meetings. All forum events are at 6:30 p.m., and if you register ahead of time, free childcare is available. Remaining dates and locations are:
03/14 – Zionsville Middle School
03/18 – Boone Meadow Elementary School
03/19 – Pleasant View Elementary School
03/20 – Zionsville West Middle School
03/26 – Union Elementary School
03/27 – Eagle Elementary School
Superintendent Scott Robison reported that March is student art month. He thanked local businesses for showcasing ZCS students' artwork. He also thanked Chief Academic Officer Kris Devereaux for her work in managing the Life of Anne Frank museum display panels that are being shown in the Zionsville Performing Arts Center lobby until the end of the month.
The Board granted permission to advertise required legal notices for two public hearings at the upcoming April and May meetings. The hearings will feature detailed information about proposed building projects and allow public comment. After the hearings are complete, the board of trustees will consider whether or not to proceed with the ballot questions, that if successful, will yield the facility construction and renovation being discussed in the community forum events.
Chief Operations Officer Rebecca Coffman made a recommendation for board approval to extend the partnership with St. Vincent Health for three years. The matter passed pending ongoing legal review.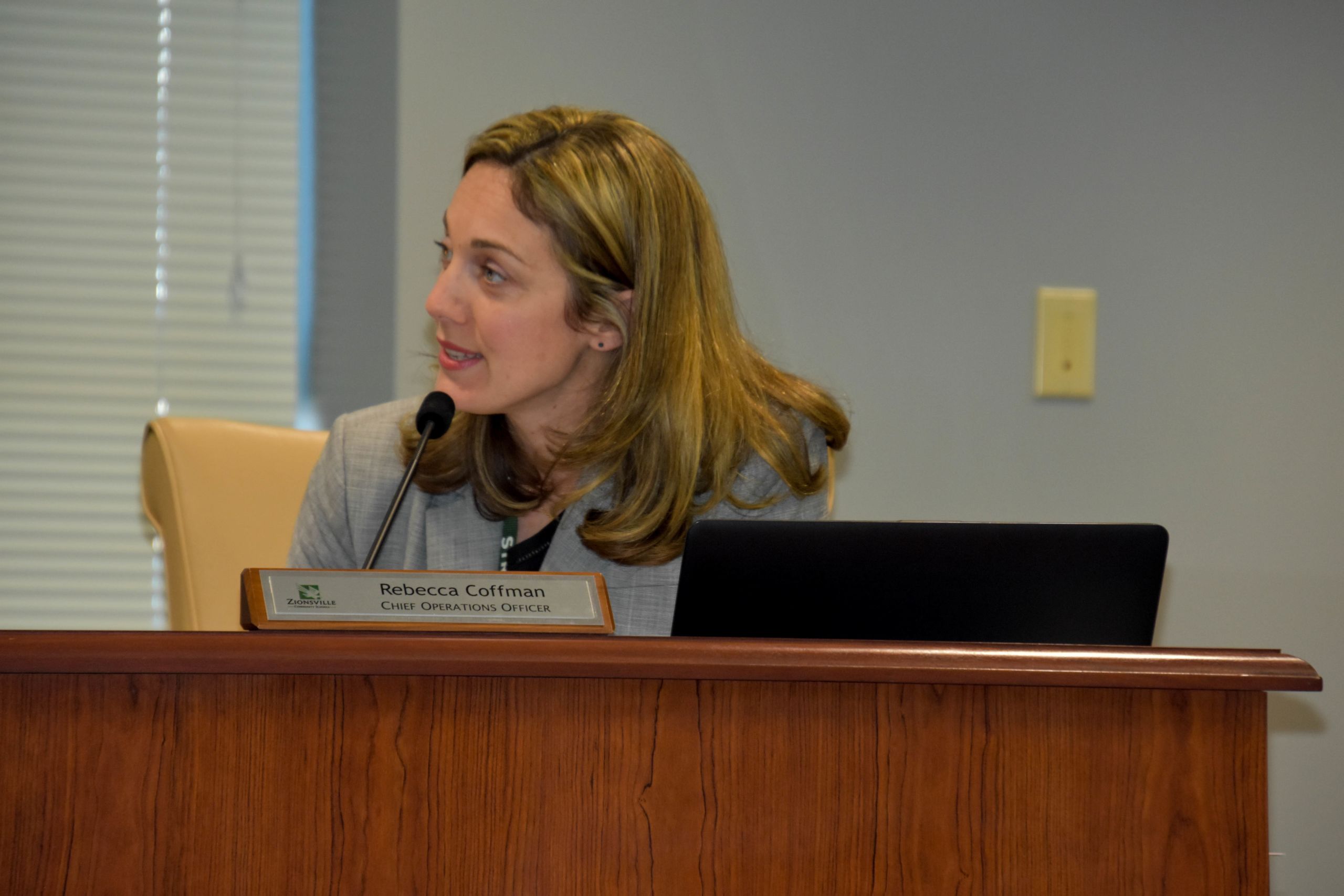 An early retirement incentive package was approved for offer by the board to eligible professional staff members.
Chief Technology Officer Dan Layton asked for approval to purchase new laptop computers for educators at Boone Meadow Elementary School. Mr. Layton explained that while the typical technology attrition rate is four years, ZCS is following a seven year cycle. He gave credit to the technology staff who offer excellent care and service for all computer technology throughout the school district.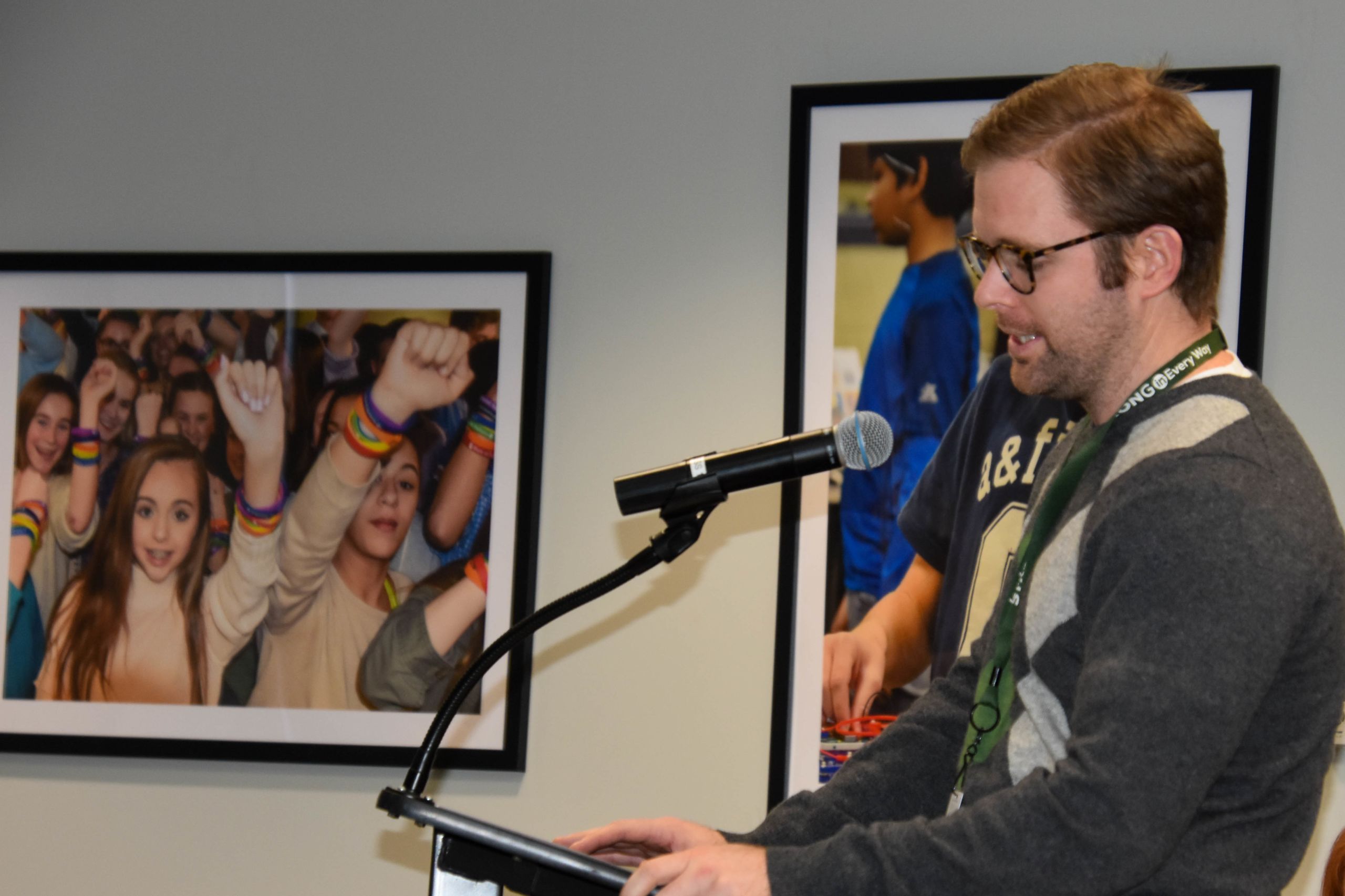 Using IBRC enrollment projections and given the well-established and communicated class size targets (18 in kindergarten and first grade, 20 in second and third grade, and 25 in fourth through 12th grade), a recommendation was made for up to 20 full-time staffing positions for the upcoming 2019-2020 school year.
Mrs. Coffman introduced the revised student handbooks and the leaders from each school level who championed this important annual project. The first reading sought no action until the board convenes again in April.
The next regular monthly board meeting will be held on April 29, 2019 at the ZCS Educational Services Center.