FEBRUARY BOARD MEETING
ZCS Announces Community Forums on Enrollment Growth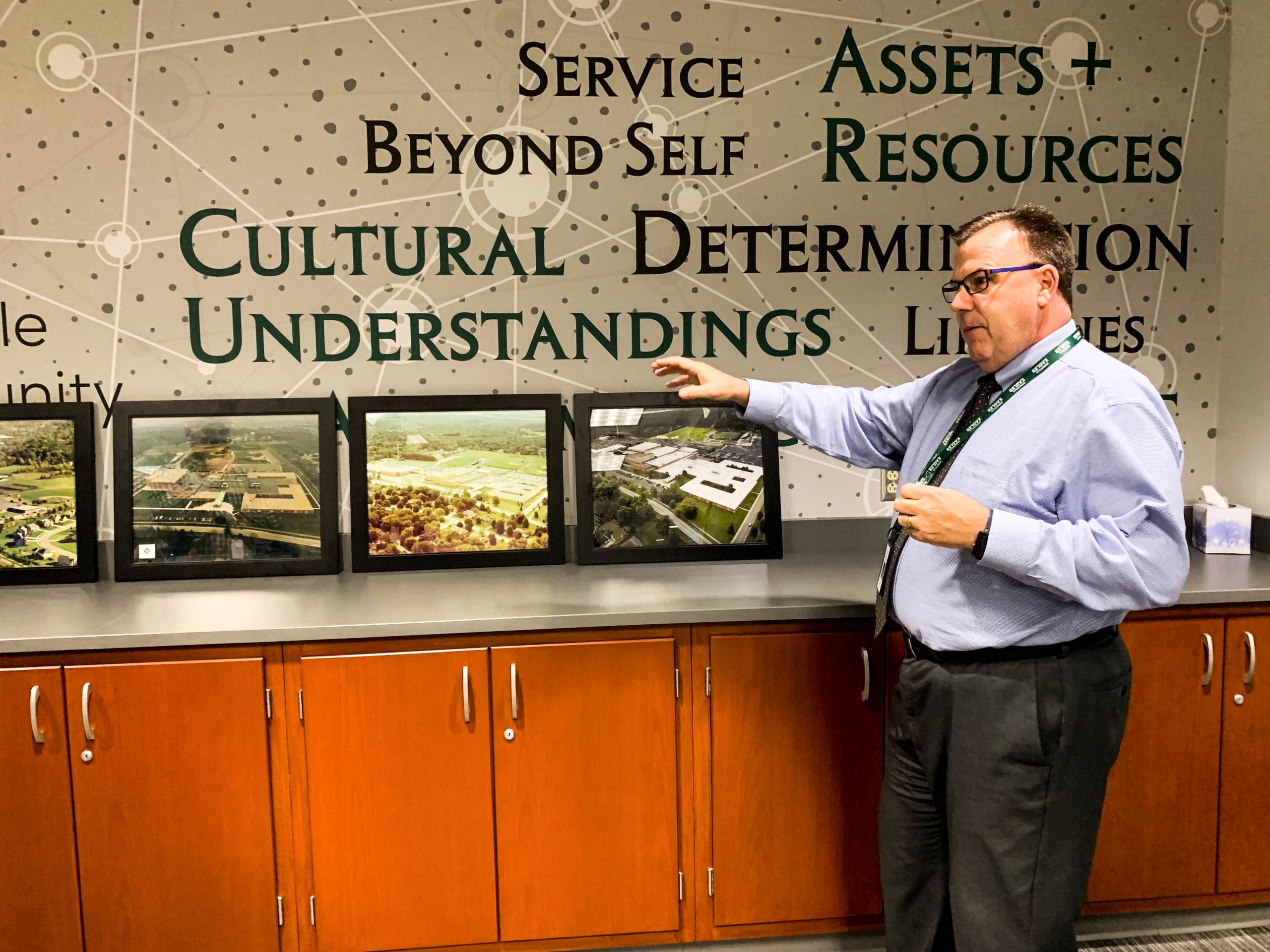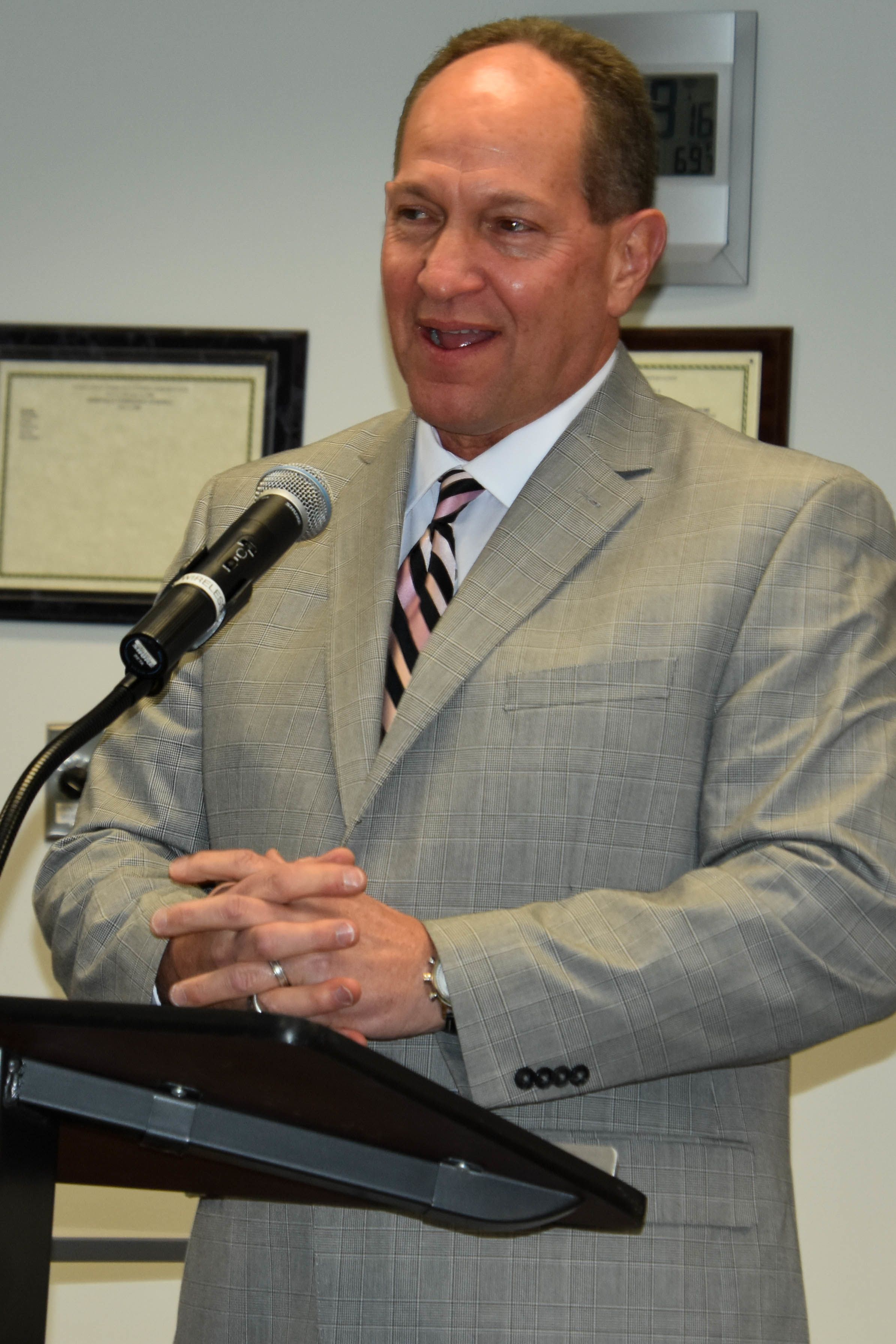 Superintendent Scott Robison reiterated the need for new facilities to address the district's enrollment growth during the Zionsville Community Schools board of trustees meeting Monday evening. The most recent study by the Indiana Business Research Center (IBRC) indicates that the district is expected to grow by more than 200 students per year for the next decade.
Robison again emphasized the need for an additional elementary school. ZCS elementary schools are feeling the pressure of growing enrollment numbers. The district has reduced preschool programming locations this year so that schools have enough space to accommodate K-4 students.
"We have had to modify rooms to make new classrooms and modified computer labs to add classroom groups. We are moving clinic space out of Pleasant View Elementary School to recapture that space for instruction," said Robison. "If we don't have new space, teachers will be displaced and some will have to move throughout the buildings for offerings such as art and music. We face the possibility of having to redistrict more than once, though our preference is to do this only one time. Without question, we will see an elevation in class sizes because we will not have room to add additional classes if we don't take action to accommodate the growth by adding a sixth elementary facility."
Robison and his leadership team will recommend adding a new elementary school to open by the start of the 2022-2023 school year. The proposed location is the County Road 875 campus. Last spring the district shared this vision and sought input from school employees and more than 500 parents in presentations held in each of the district's elementary schools.
The superintendent explained that the district's facility needs are actually three-fold. In addition to needing a sixth elementary school, the high school is in need of additional space to handle enrollment growth, and other schools and the transportation center on Ford Road require modifications to accommodate the 8,000 students the district will serve in the next decade.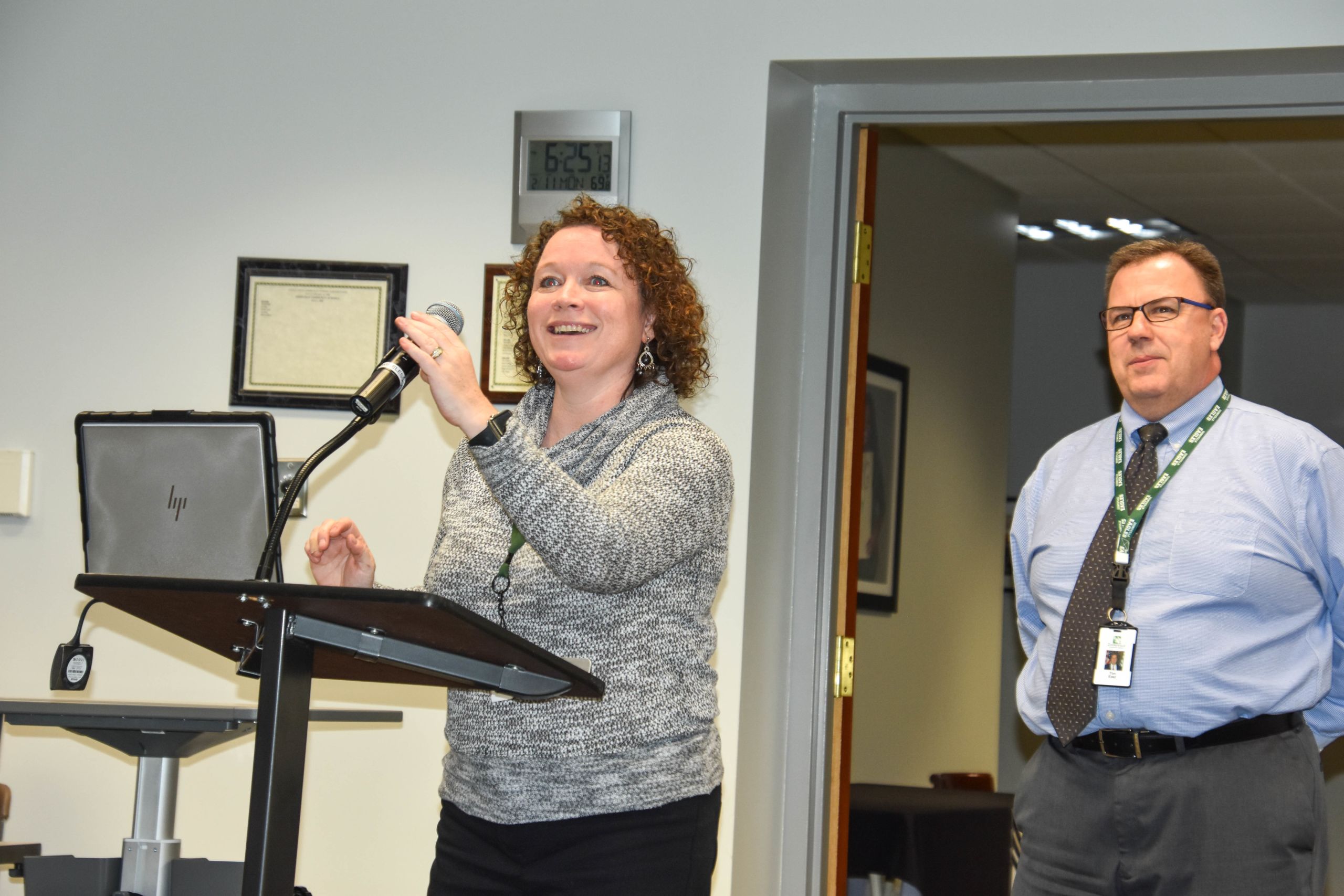 Chief Academic Officer Kris Devereaux and ZCHS Principal Tim East reported about student feedback regarding facilities needs at ZCHS. Students from each ZCS middle school joined high school students to review and offer input on an architect's preliminary concepts for adding 32 new classrooms and easing the 2,000 student high school's traffic and cafeteria needs. Students responded favorably to the changes proposed.
Superintendent Robison and members of the district's leadership team will share about facility needs and listen to input from members of the community during another round of community forum events.  They have already met with hundreds of parents and other community stakeholders. Meetings with municipal leaders and leaders of parent support organizations in ZCS are upcoming as well.
Robison offered, "This last round of community engagement on facility needs will solidify our team's recommendations to the board of trustees. Protecting class sizes is a key promise that maximizes students' school experiences, and we cannot maintain this commitment without new space to accommodate enrollment growth."
Robison and Chief Financial Officer Mike Shafer will be finalizing cost, tax impact, process and timeline information as final recommendations are prepared for board members in the spring.
Specific invitations to the forum events will be sent to parents from each school, but the events are open to anyone with interest in this important community topic. All meetings will be from 6:30 – 8:00 PM, and free child care will be provided for those who sign-up in advance.
•       02/25 - Zionsville Community High School
•       03/05 – Stonegate Elementary School
•       03/14 – Zionsville Middle School
•       03/18 – Boone Meadow Elementary School
•       03/19 – Pleasant View Elementary School
•       03/20 – Zionsville West Middle School
•       03/26 – Union Elementary School
•       03/27 – Eagle Elementary School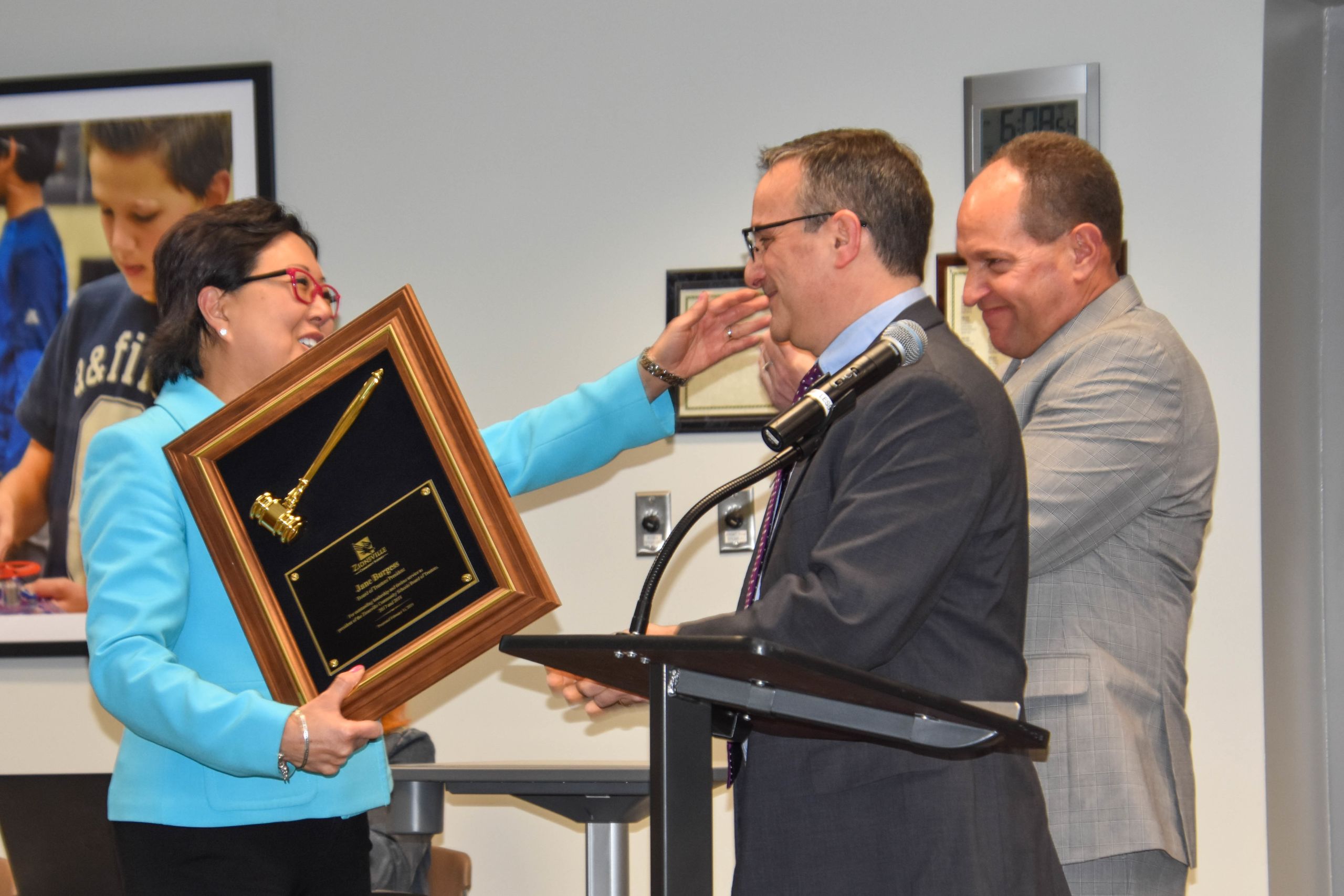 Board President Joe Stein presents plaque to immediate past president Jane Burgess.
Board President Joe Stein presents plaque to immediate past president Jane Burgess.
In other business of the board, Dr. Robison and board president Joe Stein presented a special recognition plaque to immediate past president of the board of trustees Jane Burgess.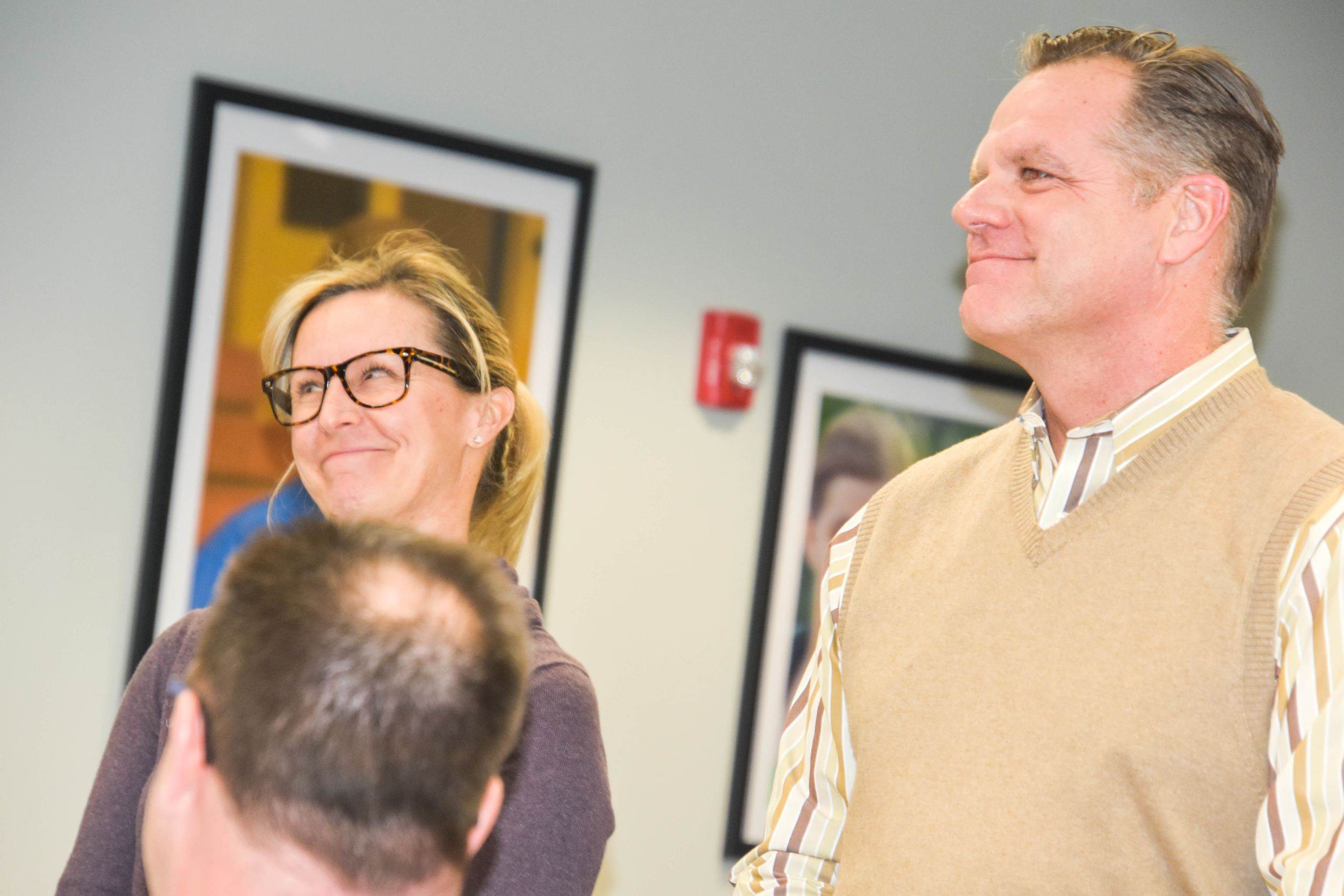 Mr. and Mrs. Schwarz are recognized at the meeting.
Mr. and Mrs. Schwarz are recognized at the meeting.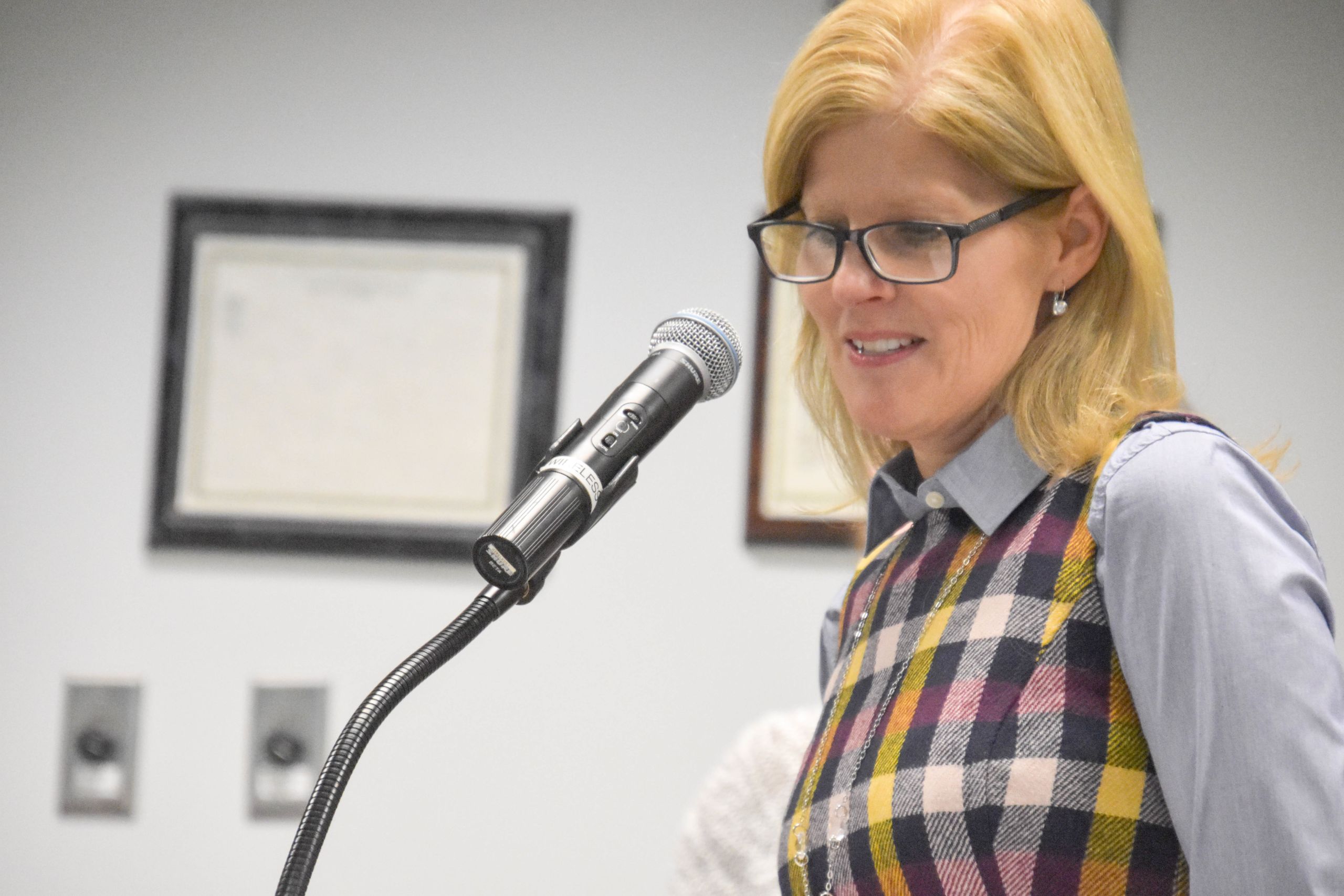 ZCS accepted a $25,000 donation for mindfulness spaces and speaker series in ZCS middle and high schools. The grant was funded by the Zionsville Education Foundation (ZEF) and made possible by a generous donation from the Schwarz Family Foundation.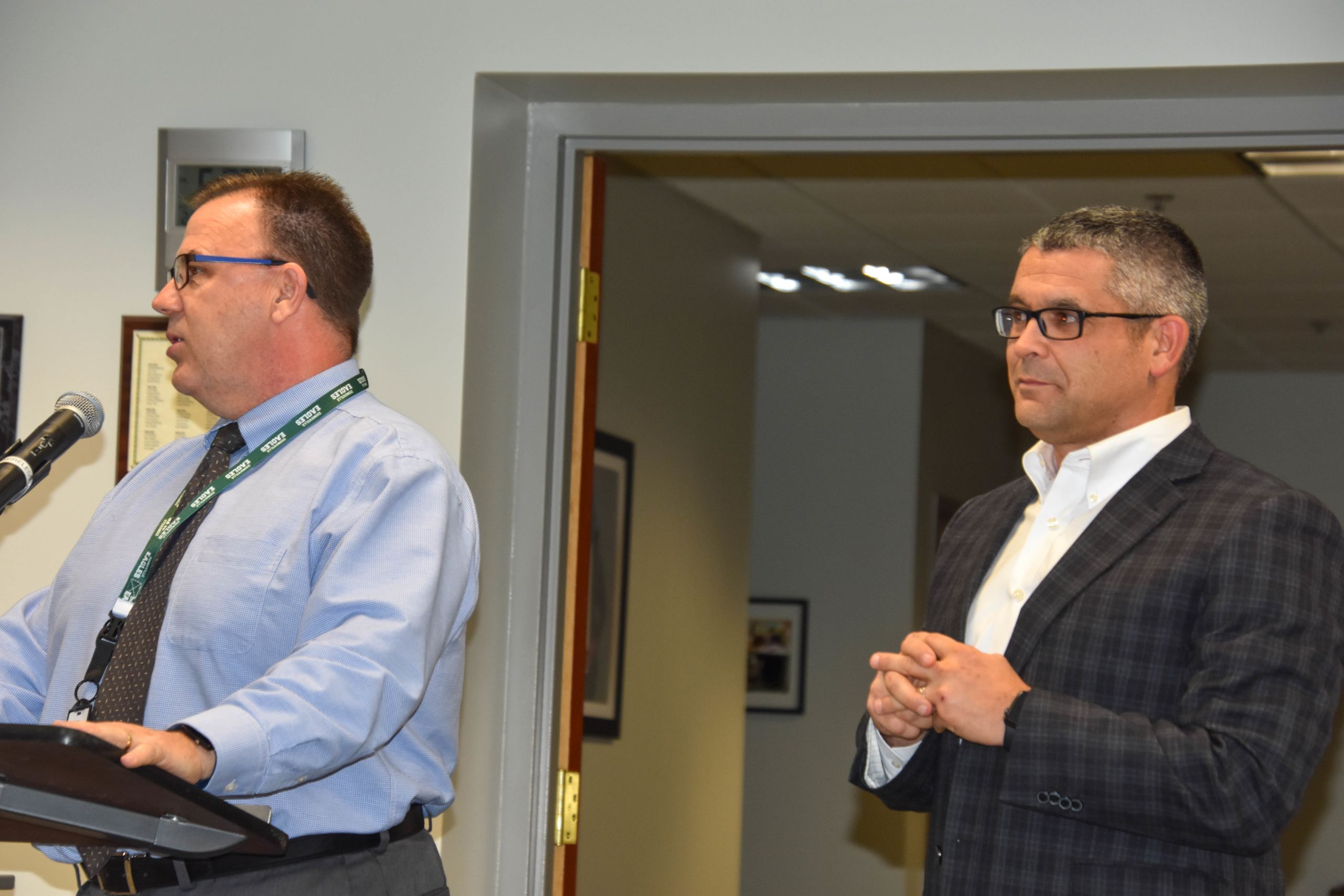 Scott Turnquist was approved as the new head football coach and physical education teacher for ZCHS. Turnquist was formerly a teacher and coach in ZCS, but he was displaced and moved to Carmel Community Schools when ZCS lost its 2010 referendum. ZCHS Principal Tim East, Zionsville Youth Football League President Andrew Manna, and Dr. Robison welcomed Mr. Turnquist back home to Zionsville.
The board reauthorized CFO Mike Shafer to continue the investment strategy with other local government entities that was successful in 2018. Shafer also presented the semi-annual reports from each school's extra-curricular treasurers as required by law.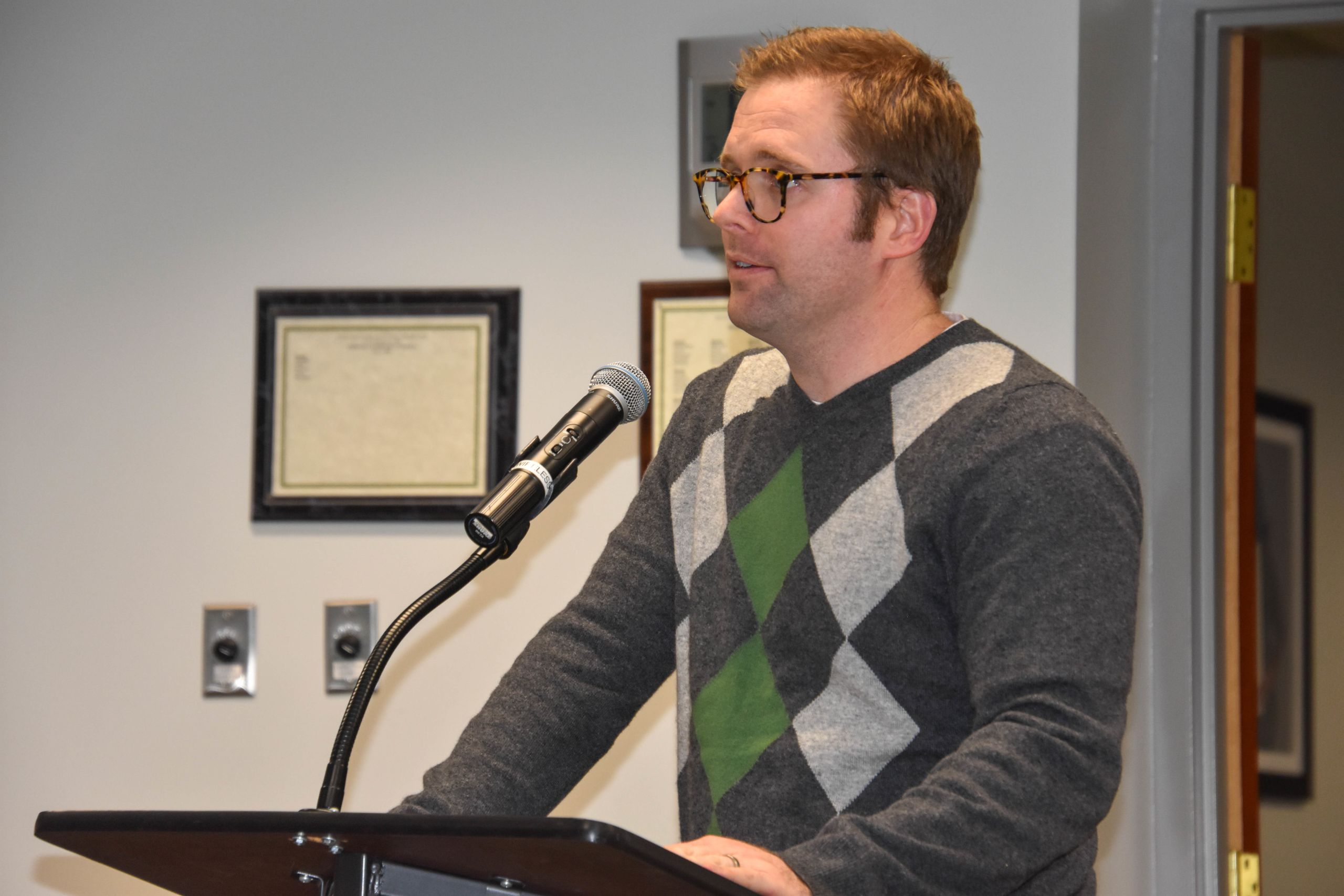 The board approved planned upgrades to elementary school facility wireless infrastructure and a pathway easement to the Town of Zionsville for co-location of the rail trail along the CR400 corridor.
The Board moved its official April meeting from April 15 to April 29. The next meeting of the Board will be on March 11, 2019 at 6 p.m. in the ZCS Educational Services Center.